Golfer takes another swing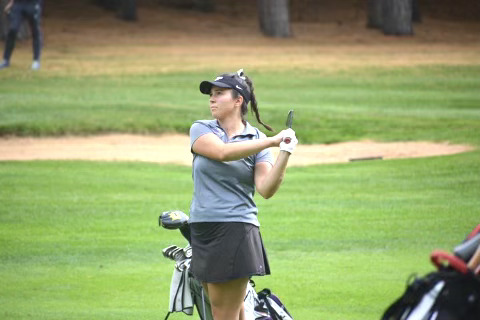 Lily Sheppard is in her fourth year with the UW-Whitewater women's golf program. Following the end of the current spring season, she has opted to join the University's graduate program and take her fifth year of eligibility on the golf team.
Sheppard has shown excellence throughout her time as a Warhawk, whether she is driving a fairway, putting a green, or taking a business exam, she is likely to see a favorable result. The senior golfer has stayed resilient through the trials of COVID-19 and become a leader of the Whitewater golf program. 
Q: What made you choose to come to Whitewater for both athletics and academics?
A: In high school I really enjoyed my business classes so I knew I really wanted to go to business school. I love playing golf, so I knew I wanted to continue that as well. I toured Whitewater and met the coach and she is the main reason I ended up here. I love coach Andrea Wieland, she is tremendous and the program here is amazing. 
Q: How do you think Whitewater has helped you grow as an athlete and as a person?
A: Coming to Whitewater is honestly one of the best decisions that I have ever made, I made all of my best friends from the golf team. I have gotten some really amazing experiences through golf here, I have participated in two National Championships, going on three now. Not to mention I have met so many amazing people along the way.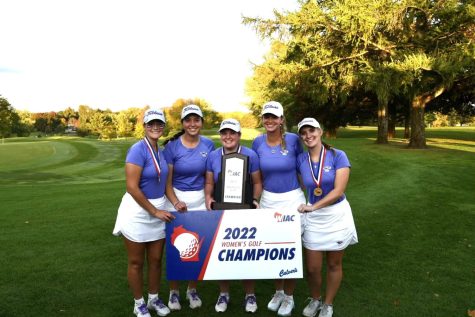 Q: What obstacles have you faced as a student athlete and how have you been able to overcome them?
A: COVID was really hard, when we got our season taken away from us my freshman year. We had to adjust, by working hard and doing what we could with what we had. Other than that another challenge is that there are 16 girls on the team, but only five compete. When I first got here I was probably No. 10, so I really had to take advantage of the practice facilities and lessons, in order to get where I am now.
Q: Do you consider yourself a leader on the Warhawk golf team, and how important do you think leadership is, especially in athletics?
A: I would say that I am a leader. The freshmen and everyone else knows that they can come talk to me. I always try to take initiative at practice if the coach is late or she isn't going to be there. I let the whole team know that I am not afraid to show them and guide them and I think it is important to be a leader and lead by example. 
Q: What are your personal goals for the golf season this spring?
A: It is different in Division III golf, because you really can't get anywhere without your team. We definitely have a team first mentality, we are not gonna make it to Nationals on our own so we focus on doing well for the team, and if personal achievements come from that, that's awesome. I would love to make an All-Conference nominee, whether that is first team, second team or honorable mention, and I would love to shoot my personal low this spring, but really I am just trying to do well for the team.
Q: What does the future hold for you after the end of the spring season?
A: I am finishing out my undergrad right now, but I have decided that I really want to take my fifth year, because the program here is so awesome, it has been such a big part of my life and I don't want to miss out on the opportunity to have one more year. I am going to go back to school and finish up my MBA and play another year of golf. 
The Whitewater women's golf team will happily accept Sheppard back for another season with the Warhawks. The first spring meet for Sheppard and Whitewater will be on the road against Upper Iowa University, Apr. 7. The Warhawks will host the UW-Whitewater Spring Invite, Friday Apr. 21.