Keeping her eye on the ball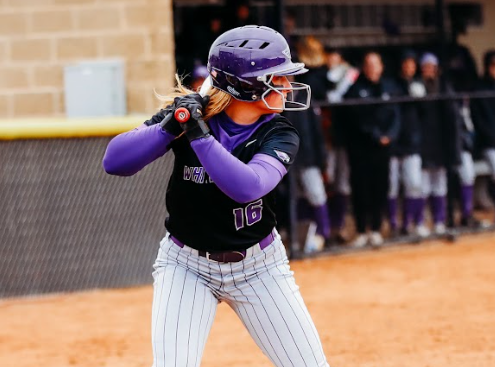 Sophomore catcher and outfielder Kiarra Kostroski joined the UW-Whitewater Softball team last year, and as a freshman, started in 39 games. In her first year Kostroski had a solid season, as she tied for fourth in WIAC triples. With that showing, this second season is all about confidence according to her.
Q: When did you first get into softball?
A: I started playing softball in 3rd grade so I would have been about 9 or 10 years old. I started playing Rec softball and then moved to travel ball when I was 12 and I played travel ball until I was 18. My family has always been big into sports, so I was constantly surrounded by baseball from a young age. 
Q: How did you decide to continue your career into college and specifically at Whitewater?
A: I don't remember specifically when I decided I wanted to continue playing in college, but all I knew was that I couldn't imagine not playing softball. When I started looking into colleges to continue my softball career, I knew that I wanted to go to a school with amazing competition and an amazing coaching staff and community. That's when I found Whitewater. Not only is Whitewater close to home, but the team and coaches are absolutely amazing. I couldn't imagine being a part of a different team. 
Q: You received the Warhawk Exceptional Academics Scholarship, how do you manage to balance school and your athletics so well?
A: I think the best way I manage my academics is using my time wisely. Managing my time and being able to separate my school/work from my personal time is also really important. I will admit that when the season starts to pick up, it becomes harder and harder to stay on top of things, but staying calm and taking things one step at a time really helps. 
Q: What's your best strategy to maintain consistency at bat?
A: I think the best way for me to stay consistent when I hit is to stay confident and  remember to keep swinging. You have to have trust in your ability, and believe in the work that you have put in to get where you are. On top of that it's best to remember that this is a sport of failure, so even if you don't love your results, you have to remember that's just the game. 
Q: What progress have you seen so far between last year and this year?
A: The biggest difference between this year and last year would have to be my confidence. I just seem to feel more comfortable and confident in every aspect of my game, whether that's hitting or in the field. Coming in as a freshmen, there are so many new and unfamiliar aspects of life that you have to get used to. So going into my sophomore year with this sense of familiarity has helped me a lot. We have also grown a lot as a team. We were a very young team last year, and I think the experience that we've gained from last season has been amazing for our success and leadership so far. 
Q: What are the goals for the rest of the season and into next year?
A: The obvious goal is to keep winning and keep playing every game like it could be our last. It's been one of our team's goals to focus on taking every game one step at a time and stay in the moment. Not only have we grown as players throughout this season, but we have also grown a lot closer as a team. We have truly gotten to know each and every girl on this team and one of our goals going into next year would be to keep growing our team chemistry and continue that tradition with our incoming players/freshmen.