Sophomores Mary Morris and Brandon Child both keep track of their finances, but in different ways.
"What I'm doing currently is tracking my expenses for every month, and from there, I form a budget," Morris said.  "I collect my receipts and categorize them and write down how much I spent that month."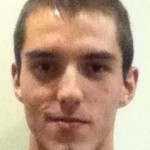 Child said he is trying to save for an apartment.
"I frequently call my bank to see how much I have in my accounts," Child said.  "As far as managing expenses, I strictly try to limit my spending towards gas and food."
There are many ways to calculate expenses, but the best way is to make a budget.
Below is what you need, the process, tips and definitions you need for making a budget.
What you need:
A record of all income sources (campus or part-time jobs)
Financial statements, this includes bank statements, investment accounts, recent utility bills and other monthly bills
"Infrequent bills," like registration and annual tags for your car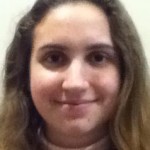 A list of monthly expenses, such as groceries, laundry, gas or medical expenses (you might need receipts to track these expenses)
The Process:
Step 1:  Calculate your monthly expenses using your financial statements, infrequent bills, expenses and bills.  For the infrequent bills, divide the expense by 12.  Add all the expenses together to obtain your total monthly cost.
Step 2: Calculate your monthly income.  Add the monthly amount received from all jobs to obtain your total monthly income.   For example, if you are paid $50 every week for a job you are receiving $200 a month from that job.
Step 3:  Consider any money you want to save.  Add these desired savings into your monthly expenses.  For example, if you want to save $100 a month, add $100 to your total monthly cost.
Step 4:  Compare your total monthly cost and total monthly income.  If your total monthly costs are less than your total income per month, your budget is well balanced. If your costs are more than your income, you might have to make adjustments.
Step 5:  Review your budget every month.
Tips:  
Review expenses (such as groceries and entertainment) and make sure they are realistic to your actual spending.
Keep receipts. By keeping receipts, you are able to keep track of your exact spending on your expenses.
Break expenses into categories: fixed and variable.  By keeping track of expenses in these categories, you will be able to make adjustments to your budget.
Review your budget monthly.  Make sure you are saving what you want and are staying on track.  You can always make adjustments to your expenses.
Hang your budget where you can see it, so it is accessible.
Definitions:
Fixed expenses, are costs that stay the same from month to month, such as rent, internet services and loan payments.
Variable expenses, are costs that change from month to month, like entertainment, gifts and gas.
Income, is the amount of money you receive in a given week or month.  Income could be from a job or an allowance.
All information in Budget 101 was attained   from the following websites:  
About.com
http://www.financialplan.about.com
The Nest
http://www.thenest.com
Additional Resources:  
www.justbudget.com
Just budget is a free web application that allows you to keep track of your finances and manage your personal budget.
www.mint.com
Mint categorizes your expenses and helps you achieve financial goals.  It simplifies financial information into graphs and charts.