Tyler Job, Senior Sports Reporter

April 30, 2018
The UW-Whitewater softball team continued its success against WIAC opponents April 28 by splitting a doubleheader on the road against UW-Eau Claire. Solid pitching from both squads decided the contests. "We definitely pitching well enough to win," UW-W head coach Brenda Volk said. "We just didn't ...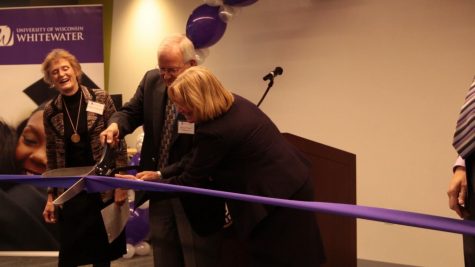 Ross Guyete, Staff Writer

October 17, 2017
A dedication ceremony was held on Friday, Oct. 13, for the Mary Poppe Chrisman Success Center, as alumni, students and staff were all at hand to celebrate the dream of alumni to promote student success. Mary's late husband, and benefactor for the building, Byron "Chris" Chrisman, shared a heartwarming...