Countdown to Earth Week
As we approach the 43rd Earth Day, all students are encouraged to reflect on the environmental challenges and how each individual can create a difference.
According to earthday.org, on April 22, 1970, founder Gaylord Nelson credited the success of the Earth Day to the grass-roots effort on college campuses.
Earth Week at UW-Whitewater promotes environmental issues through recycling, programs, a fashion show and other activities from April 22 to 26.
"Our hope is to involve students while at the same time getting them more conscious about sustainability at our university," said Talia Schutz, senior account executive of Creative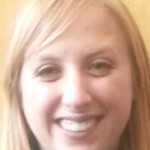 Marketing Unlimited.
The first event to kick off Earth Week is from 8 a.m. to 1 p.m. on April 22 and 23 in the University Center with a Sustainability Wall. The Earth Initiative encourages students to write one thing they will do to be more sustainable throughout their education.  After making a pledge, students can play Race to Recycle, where they try to beat the clock by sorting various recyclables to win a prize.  The game clarifies misconceptions of commonly recycled and non-recycled items.
At the same time, Students Allied for a Green Earth will collect plastic bags in the UC.  Students can receive one reusable bag for every ten plastic bags they bring.  During the event, a student can pledge to not use plastics for a day.
Chancellor Telfer will visit the Earth Week tables on April 23 to participate in the environmental conscious activities.
Patrick Jamar, president of SAGE, said the biggest difference students can make is being involved and educating themselves to become more aware and conscious of their impact on the environment.
The American Marketing Association and the Earth Initiative will host a fun way for students to get involved, but the main focus is recycling, Schutz said.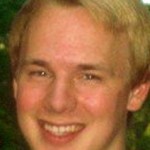 AMA and the Earth Initiative will host a fashion show from 4 to 5:30 p.m. on April 24 in Timmerman Auditorium.  Teams will have 30 minutes to create the best outfit made out of everyday recycled materials.  AMA is hosting a recycle drive to supply the materials, but all teams are encouraged to bring their own items.
Not all activities are focused on educating college students; the Do It for the Kids program, presented by SAGE, will work with Whitewater Elementary School students.  Children will learn what kinds of garbage are recyclable in an effort to promote a sustainable life.
Earth Week will conclude with SAGE members and students participating in Green Team Clean-Up.  This activity will be an effort to pick up the garbage around campus in a celebration of being environmentally friendly and beautifying campus.