Prairie Village senior living to expand this fall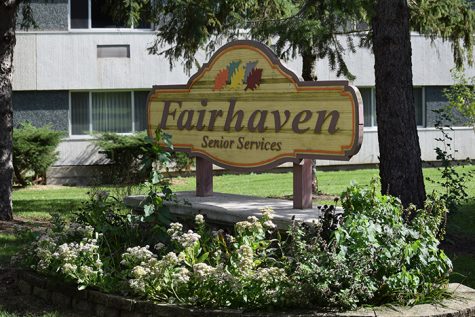 The Prairie Village senior housing community is expanding in Whitewater to accommodate a growing number of senior citizens in search for independent retirement homes.
Dave Johnson, marketing and community relations director at Fairhaven, said demand for different retirement housing styles at Prairie Village has increased.
"People are looking for alternative style housing for senior homes," said Johnson. "It's more independent than a nursing home."
The Village provides housing for seniors who want retirement homes but do not require assisted living.
The Village now consists of 48 Ranch Homes. The expansion will create lots for 46 new houses.
The project is being carried out by RR Walton and Company Ltd. Work will begin this fall, completion is set for spring or summer 2017.
Fairhaven has a senior center a few blocks south of the UW-Whitewater campus, where seniors have access to medical assistance in their apartment style building.
New construction plans include a community center, grounds building and a new nursing center.
Although Fairhaven operates independently, they still have a close connection to church organizations.
At the groundbreaking ceremony on Sept. 29, retired Fairhaven Executive Director Rev. David Yochum, spoke about Fairhaven's mission statement and spiritual connection to the church.
"Its primary mission is to provide housing and health services which promote dignity and well-being with spiritual, intellectual, cultural and recreational vitality," Yochum said.
At the groundbreaking ceremony, City Manager Cameron Clapper said the city supports the development. The expansion is expected to more than $10 million of property value to the area.