DREAMers by the numbers
According to 2016 data compiled by the Migration Policy Institute, approximately 14,000 people in Wisconsin are eligible for DACA – 10,000 immediately eligible, 2,000 solely for educational purposes and 2,000 potentially eligible in the future.
Wisconsin's DACA-eligible population makes up just one percent of the nation's total of more than 1.9 million people.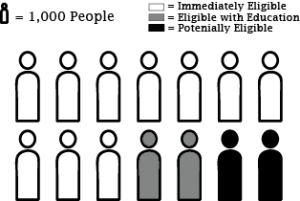 As of March 2017, exactly 8,144 Wisconsin applications for DACA were accepted by the United States Citizenship and Immigration Services (USCIS), according to the Migration Policy Institute. 
The application rate in Wisconsin among immediately eligible individuals was 81 percent, and the application rate among potentially eligible individuals was 67 percent, according to the Migration Policy Institute.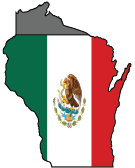 No data is available through the Migration Policy Institute regarding Walworth County, but the overall number of DACA-eligible people in Milwaukee County is listed around 5,000 people.
The top country of origin of Wisconsin's DACA-eligible population was Mexico, with approximately 11,000 people, or about 80 percent of the state's entire DACA-eligible population, making up that demographic, according to the Migration Policy Institute. 
Nationwide, the statistics on country of origin among those eligible for DACA vary widely. About 1.2 million eligible individuals were born in Mexico, or 66 percent of the total eligible U.S. population.
That large majority is followed by many other countries of origin – several, but not all, being geographically located in Central or South America.
About 5.2 percent came from Guatemala, 3.2 percent from El Salvador, 2.7 percent from either North or South Korea, 2.2 percent from the Honduras, 1.5 percent from China, and 1.1 percent from both Colombia, India and the Philippines. Other countries of origin for less than one percent of people eligible for DACA include Peru, Ecuador, Brazil, the Dominican Republic, Vietnam, Venezuela, Jamaica, Bolivia and Uruguay.
If DACA programs are dismantled, an average of 30,000 DACA recipients will lose their jobs each month due to deportations, according to data in an Aug. 29 online document released by FWD.us, a pro-immigration advocacy research website.
For every business day that DACA renewals are put on hold, an average of more than 1,400 individuals can be fired from their jobs, according to the document.
DACA recipients live in all fifty states and the District of Columbia, the economic consequences will be felt all across the country, the document states.