City of Whitewater's former police dog Ruso remembered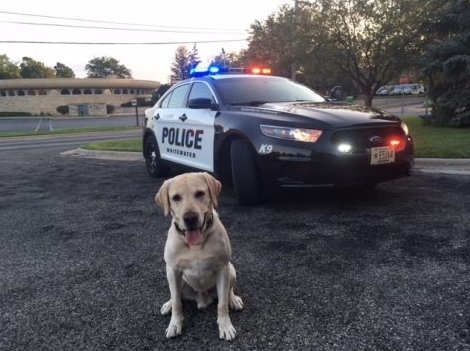 The City of Whitewater Police Department's 3-year-old K-9 officer died July 27 after 14 months of service. According to the police department he died of kidney problems.
  Ruso's handler and owner, officer Justin Stuppy, said losing Ruso was hard on his family.
"Ruso was more than just a family pet," Stuppy said. "He was my partner at work, a member of our department and community and a member of my family. I spent 24 hours a day with him, seven days a week. I brought him to work, and he came home with me."
  The K-9 officer had a varied role in the community and in the Police department, Chief of Police Aaron Raap said.
  "Ruso was seen meeting kids, walking in the parades, working out in the police field, participating in Boy Scout events, fundraising at the Color Run and visiting the elderly at Fairhaven Senior Services," Raap said.
  Ruso also was trained to detect narcotics and to help search for scents of missing persons.
Before training to serve as a K-9 officer, Ruso was used as a source of comfort for community members and University of Wisconsin-Whitewater students.
  In 2017, officer Stuppy trained with Ruso for two weeks in Little Rock, Arkansas, to prepare to work together for the police department in Whitewater.
 "I learned everything there was to know about being a canine handler," Stuppy said.
  Having previously served as captain of homicide case investigations for the Milwaukee area Police Department for 26 years, Raap said he knows what a good K-9 team looks like.
  "Ruso was a trained K-9 who displayed both a mix of easy-going traits and effective police duties," Raap said. "Monthly, Stuppy and Ruso would spend a minimum of 16 hours together in formal training, creating a deep bond professionally and personally."
  Stuppy said he was proud to serve alongside Ruso.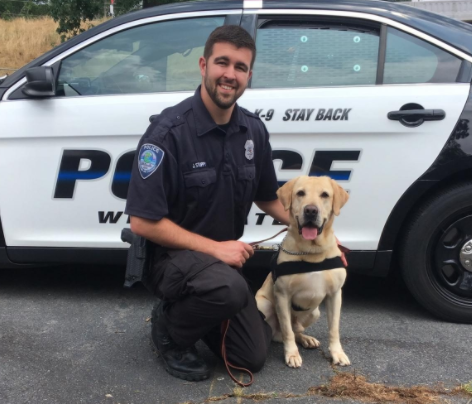 "Everything he did, I felt a sense of pride knowing that we put in so much work to get to the final outcome," Stuppy said. "Being his handler was the most rewarding position I have had."
  A remembrance ceremony was held for Ruso on Aug. 23 at Whitewater Nature Preserve. Community members collectively donated approximately $1,000 to the police department. The city police K-9 units are run solely on donations from the public.
  Stuppy said he was grateful for and humbled by the community's support.
  "I believe the community felt connection to Ruso," Stuppy said. "I had no idea how many lives he had touched until he passed away and people started sharing their stories and pictures of him. I really can't thank the community enough for all the support and for giving me the opportunity to become the handler."
  Stuppy said that although Ruso is irreplaceable, he remains enthusiastic
  "He was the sweetest, most dedicated and loyal dog anyone could ask for," Stuppy said. "He also loved working. That is what he lived for."