Star women's golfer bests own school record
CheyAnn Knudsen is pretty good at golf.
She's also pretty good at breaking records. Knudsen, a junior from Milton, WI, broke her own school record on Sept. 16 with a score of 147 for 36 holes.
"I was super stoked to finally  get my name on that school record," said Knudsen. "I was really happy that I finally broke 74 and to break the record."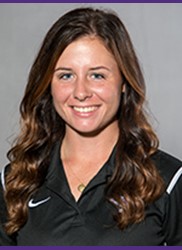 Knudsen's golf career has not been as easy as playing on a par 3. After finishing high school, Knudsen enrolled at Carthage College to continue her career. Knudsen then
transferred to University of Wisconsin-Whitewater in her sophomore campaign to reunite with current head coach Andrea Wieland, her former high school coach.
"I already knew what she was capable of because I coached her before," Wieland said.  "I knew she was capable of really good things. I probably underestimated the immediate impact that she would have which was huge for our team."
Knudsen would immediately make a name for herself, earning first team All-Wisconsin Intercollegiate Athetic Conference and Women's Golf Coaches Association All-Central Region.
Her solid play helped the team win conference in 2017.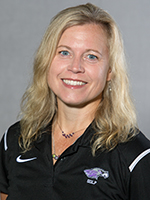 On top of her individual success, Knusden is also a good teammate. Coach Wieland's favorite part about Knudsen being on her team is her maturity.
"I know that I can trust her to be a good teammate and set a good example for the girls," Wieland said.
The star junior has high expectations this season as the Warhawks look to repeat as WIAC champions.
"I would like for my team to win conference as well so we can go to nationals this spring," Knudsen said.    
The Warhawks will compete at the WIAC championship in Reedsburg during the first week of October. Play begins on Oct. 5 and concludes Oct. 8.