Boudreau spikes her way to 400 career wins
Women's volleyball head coach Stacy Boudreau knows how to lead a team to victory.
In her first year coaching  forWhitewater in 2005, Boudreau led the Warhawks to their second national championship in program history.
The team has made an appearance in the NCAA tournament every season since except for 2017, when they missed the tournament by just one game.
Boudreau also has three separate Coach of the Year awards on her record.
Her first came after winning the NCAA Championship in 2005, followed by being named 2007 WIAC Coach of the Year and 2016 AVCA Midwest Region Coach of the Year.
On Sept. 29, she added another milestone by earning her 400th win as UW-Whitewater head coach in a 3-0 victory over Millikin University (Ill.).Ivan Pomeroy

Boudreau said it is a great achievement to receive at a university with such prestigious history.
"I have coached a lot of great girls here, and those are their wins," Boudreau said. "We are a part of a winning tradition, and it's great to continue that."
Among that group are seniors Brittany Robinson and Kelley Berk. During their volleyball collegiate careers under Boudreau, Robinson and Berk have been a part of one Wisconsin Intercollegiate Athletic Conference title and two NCAA tournament appearances.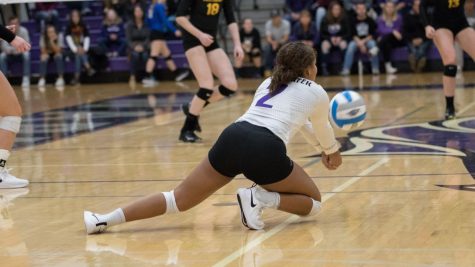 Ivan Pomeroy

Robinson and Berk have so far helped Boudreau and the team collect 95 of a those 400 wins.
"It was a surprise for all of us, but we knew it was coming up," Berk said.
Boudreau has not only become one of the all-time great UW-W volleyball coaches, but she also understands how to bring her players together like a family. This is just one of the reasons why Berk and Robinson ultimately decided to attend UW-W.
"Her positivity and her ability to make you feel at home away from home really made an impact on me," Berk said.
"We have fun here, it is a great atmosphere to be in, and Coach [Boudreau] really helps with that," Robinson said.
Robinson and Berk noted they are really going to miss the team as a whole, as well as the little aspects that made their time at Whitewater enjoyable.
"I am going to miss the bus rides singing and dancing with my team,"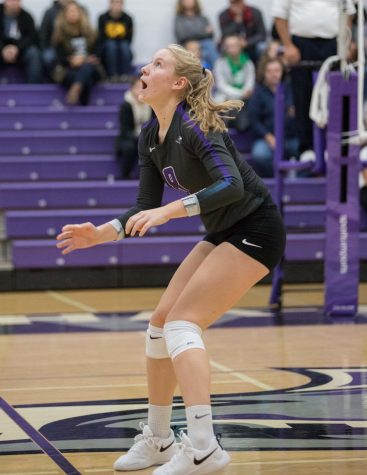 Ivan Pomeroy
Robinson said. "All those memories you can't get back."
Berk said Boudreau's coaching style is influential.
"Coach would probably describe us as goofy, hard-working and determined," Berk said. "But she always says that we are a talented group of girls and it serves us to who we are."
Boudreau has proved for many years that a unique coaching style and talented players will bring a team many wins.
Those characteristics have gotten her 400 wins at one university. It appears the longer she stays, the more victories she will keep adding to an already established resume.