Remembering Anthony and Savannah
Warhawks remembered as a fun-loving couple
The Warhawk family lost two members in a car crash Oct. 13. The couple's love for fun, and each other, will be missed.
Anthony 'Ant' Payton, 22, and Savannah Sloniker, 20, were both students at the University of Wisconsin-Whitewater. Payton was majoring in physical education with the hopes of being a personal trainer. Sloniker was an early childhood education major hoping to someday work with children.
Payton loved having fun.
"Fun was his motivation," friend Levi Bartz said.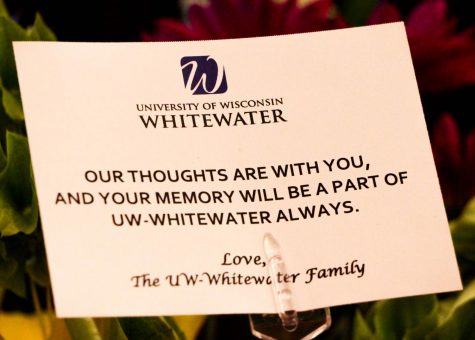 Bartz knew Payton from their time at Beloit Turner High School.
"He was always down for a good time, and he always wanted to make sure other people were having fun, too," Bartz said.
One example of the fun times brought Bartz back to freshman year, when the friends were in the dorms.
"It was late in the dorms, and the resident assistant was getting mad at us for being loud, but he kept making everybody laugh. He was like that, always making people smile and laugh," Bartz said.
Payton was a basketball fanatic. Freshman year, he would join his friends for a game everyday at 5 p.m. in the Williams Center. Bartz said Payton will be greatly missed both on and off the court.
"The first time I went to basketball and he wasn't there, it was just kind of quiet," he said. "Ant was a competitor, and he brought that to the games. He's going to be missed for sure."
Anthony LaPoint was also part of the basketball group. He said he's going to miss his friend a lot.
"He was never the person to put you down," LaPoint said. "He was always trying to uplift you, but he wasn't afraid to tell you if you needed to work on something."
In his free time, Payton enjoyed giving people haircuts and listening to music. LaPoint mentioned basketball as well, along with the fun that Payton brought to everything.
"When the room was quiet, we could just be sitting in a room, and he was always the one to break the silence with a joke. His facial expressions were so funny, too."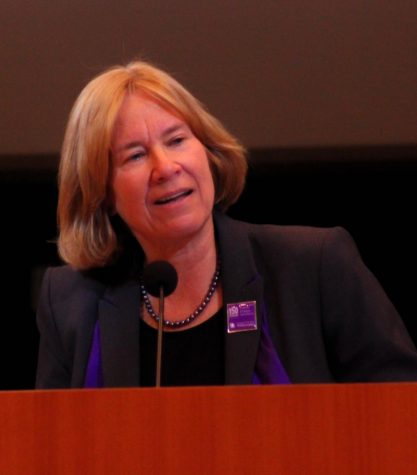 Sloniker is remembered as a lover of fun, as well.
Abby Schrang met Sloniker in a class sophomore year, and they quickly became friends. 
"She was so hard-working," Schrang said, pointing to the time Sloniker had three jobs at once.
Sloniker was also good at motivating people.
"Savannah always gave great advice.  I could always go to her. We would always just go to the gym together, and she motivated me more than anyone I've ever met," Schrang said.
Brianna Martin took classes with Sloniker in the early childhood education program. They had the same classroom placement at a school in Delavan working with kids.
"She would walk in, and the kids would just flock to her. Her smile was so much brighter when she was with children," Martin said.
And while she made children happy, Sloniker did the same for her friends.
"Even if she was having a bad day, she would make the best of it. She was a really happy person, and she wanted to make the people around her happy too," Schrang said.
Martin agreed.
"She was just very open minded, and she knew how to talk to people. She was going to be an amazing teacher," Martin said.
The couple spent a lot of their time having fun and laughing—something that was made easier by being together.
"For him, she was different," LaPoint said. "They were lovebirds. They got along really well, and she was all he could talk about. He talked about her a lot, and how he finally felt like he had found his person."