Watching Gymnastics with Watson
The Whitewater Gymnastics team hosted a home meet on Saturday, Feb. 1 in front of many fans, including parents, alumni, and one Chancellor Dwight Watson. The Royal Purple got a chance to sit down with Chancellor Watson to take in the competition, which saw the Warhakws lose in the final event, by a score of 187.625 – 188.800 to UW-Stout. 
As the meet began, the Gymnasts made a point to honor their parents, which caught Watson's attention.  
"With Gymnastics to open up the day with them giving flowers to their parents, I've seen that across lots of different sporting events, where they honor their parents. I really like that," he said.
As he watched on, Watson would jot down a note or two about the competition, staying active as a member of the audience. He was especially enthralled with the Floor Program, and let out a big cheer for Vanessa Olinger as she completed her flips. 
Olinger, a junior from Lockport, Illinois, scored a 9.700 on floor routine, which was the Warhawks best performance. The score was Olinger's highest in her career, a fitting performance in front of the chancellor. 
Watson spoke about the strong athletic tradition of the Warhawks. "[I'm] proud that I'm a part of a legacy that I hope we can continue," he said. 
The event provided Watson a nice break from the stresses of being the chancellor.
"I want the students and fans to see that I'm a part of the community, and that I'm a participant and a spectator just like they are. I don't just stay in my office and shuffle papers. I want to be a participatory part of the community," he said. 
While the Warhawks couldn't pick up the win, the entertainment they provided was a good escape from the grind of college for students and administrators alike. 

About the Writer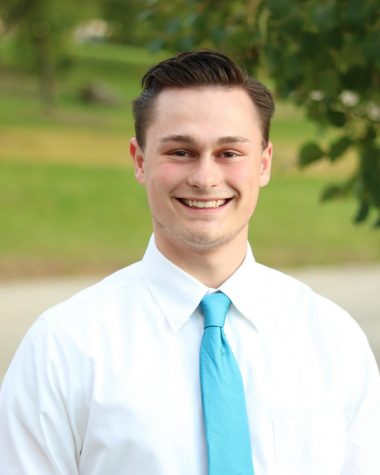 Ethan Maurice, Sports Editor