Men's Club Bowling ready to strike
The stakes are set as the Men's Club Bowling team combats COVID-19 by changing their protocols for practices and tournaments to keep the season alive and set a benchmark for how student athletes can remain safe and still compete. 
Sports are taking a new shape in the wake of the global pandemic sweeping the nation and collegiate sports are no different. Despite these trying times, the Men's Club Bowling team  accepted the challenge to safely compete this season. With the number of statewide positive cases decreasing in terms of percentages according to the Wisconsin Department of Health and Safety, winter and spring sports and the university's Department of Sports Medicine are fighting to stay safe and keep these sporting events safe for all athletes.
Sports across campus have significantly reduced their schedule to help stop the spread of the disease. Most of them moved to only in-conference games while traveling teams, such as Men's Bowling, drastically reduced its radius of traveling for competitions.
"Our furthest tournament is only two and a half hours during our regular season," said Men's Club Bowling head coach Shawn Wochner, "Normally, during a regular season we drive six hours to Indianapolis or five hours to Minneapolis. We would actually fly out to Pennsylvania between Christmas and New Year's. This year everything is much closer and there are a lot more one-day tournaments instead of the traditional two-day tournaments"
With universities nationwide aiming to bring things back to normal for the upcoming fall semester, things such as fall sports get brought up. Since November, positive case percentages in the state started to decline, and according to UW-Whitewater's COVID-19 statistics over the last seven days only 16 percent of tests came back positive which sneaks in below the state's positive percentage of 20.6 percent of positive tests.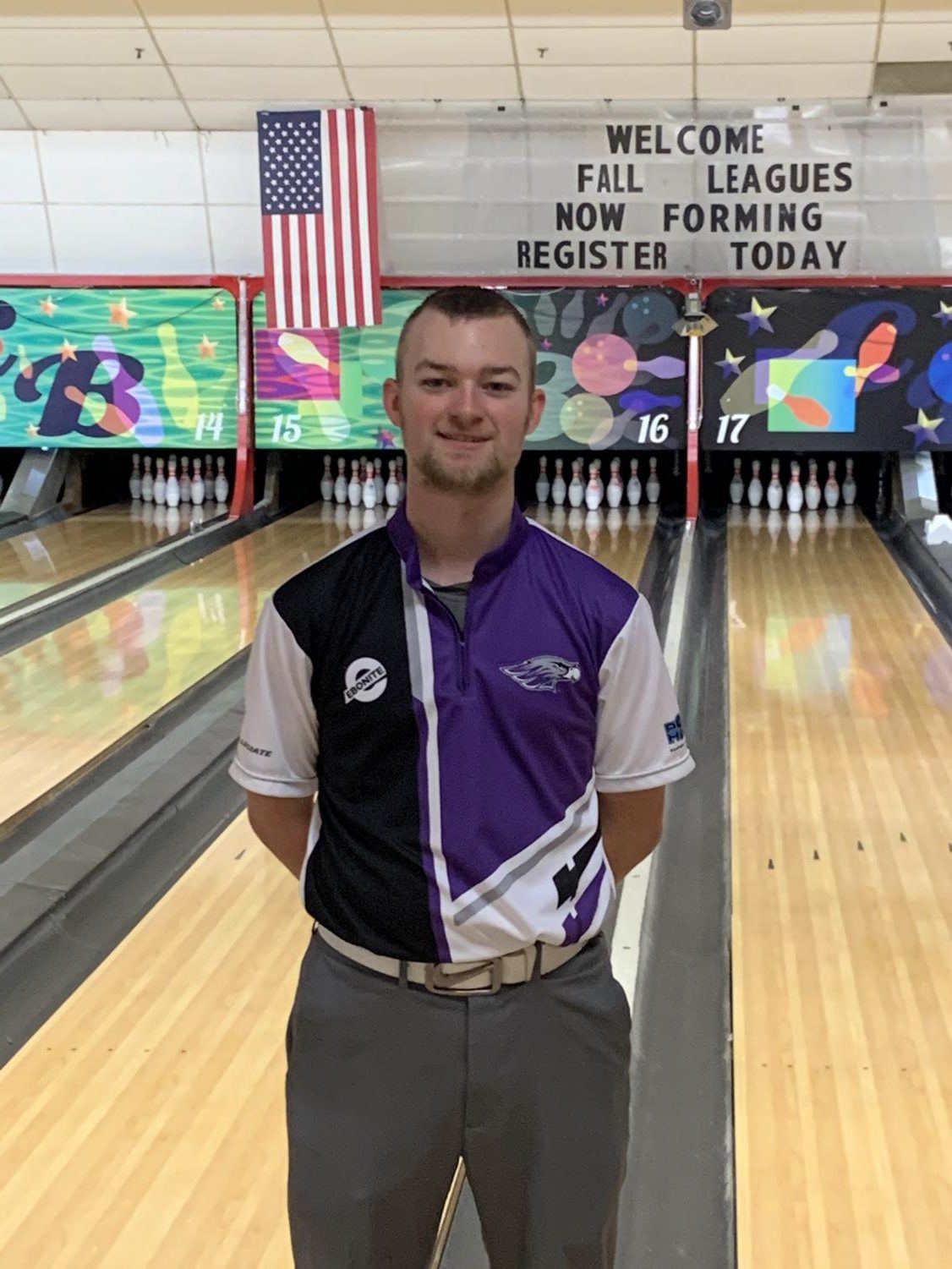 "Hopefully, our winter sports show that we can do it, that we are effective. Obviously, the concern with the winter sports having a higher risk is that they are all indoors. The thought process is as we transition into the spring sports which are all outside the risk factor and the risk level goes down," said University Director of Sports Medicine Steven Hillmer. "Hopefully winter goes well then the spring sports will have a few more opportunities and be able to play some non-conference games."
Morale also starts to become an issue with reduced practices, smaller rosters for meets, and players socially distancing. Sports do not feel the same when you cannot feed off of a crowd or your teammates. Bowlers are assigned practice groups and practice at different times from the rest of their team. They are also paired up with a designated roommate for all tournaments. Team meetings before tournaments are nothing more than a thing of the past. Staying hyped up and safe simultaneously while out in the world creates a new challenge for these athletes.
"The five guys on the lineup are only allowed to be down on the lanes while there are three guys on the bench who have to stand all the way in the back. It looked like it made it more difficult to keep everyone in the mood, trying to throw their best shots and whatnot," said Senior Hunter Loveridge. "It's something we're going to have to adapt to."
For more information about Men's Club Bowling tournaments visit uwwmensbowling.weebly.com or www.facebook.com/warhawksbowling where streamed tournaments are live for anyone to watch. The next tournament is set for Feb. 13-14. 
For information about the university's COVID-19 protocols visit www.uww.edu/warhawks-return/testing or email [email protected].