Scholastic fraternities get grads in the door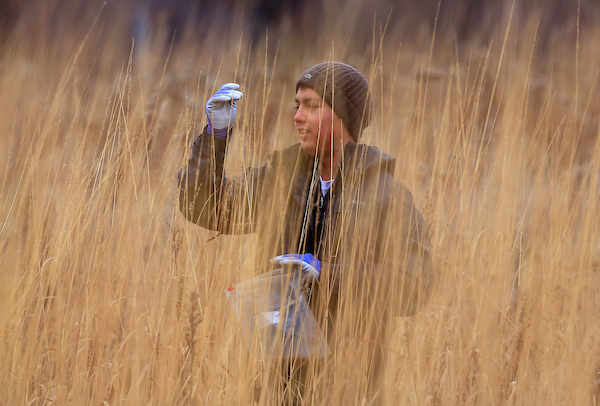 In an ever-competitive world, landing a job after college can be tricky. To prepare students for the job market, Whitewater offers several scholastic organizations and practical programs to help get their foot in the door. Involvement in student organizations complements classroom activities by offering students invaluable opportunities to network with peers, faculty, and professionals in their field; develop leadership skills, and attend regional and national conferences.
"Students get the opportunity to participate in regional and national events," said faculty advisor for Pi Sigma Epsilon Robert Boostrom. "PSE offers past alumni the ability to contribute money to be used on helping students succeed."
Programs like UW-W's Beta Alpha Psi, American Marketing Association, and the Institute for Sales Excellence enable students to practice interviews and listen to recruiters, which helps them to prepare for a career. 
"I honestly believe if I wasn't involved in Beta I would have never gotten the opportunity to do three internships before my master's year. This is because we have recruiters from accounting firms come talk to us at our professional meetings. This really gives people a leg up when they're interviewing for an internship. Most firms remember the people who are engaged at our professional events," explained Beta president Jessica Wiorek. "Being the president has given me opportunities that I would have never gotten in the classroom. I can really relate to how working with a team can be and even leading them. At first, it was a really daunting experience because I never had to organize and plan events for months out at a time. Most firms can see the dedication I have for the organization, so they can see something I am passionate about." 
The fraternity is one of many campus organizations that can open the door to a career.