Canines creating community
The UW-Whitewater Police Department has two canines within its unit: Truus and Tilla. Both currently six years old, they have been with the UW-W unit for about four years.
"Having the dogs helps us communicate better with the public. They help bridge that gap between the community and the police," said canine police officer Justin Stuppy, while his canine partner Tilla happily jumped at bees outside a Perkins Stadium football game Saturday, Oct. 29.
Truus is trained to sweep large venues for any threats during any major events. Back when Wisconsin Governor Tony Evers visited Whitewater at the end of September, it was Truus who ensured the safety of the event. Tilla is trained in narcotics tracking, apprehension, and searching for lost or missing individuals.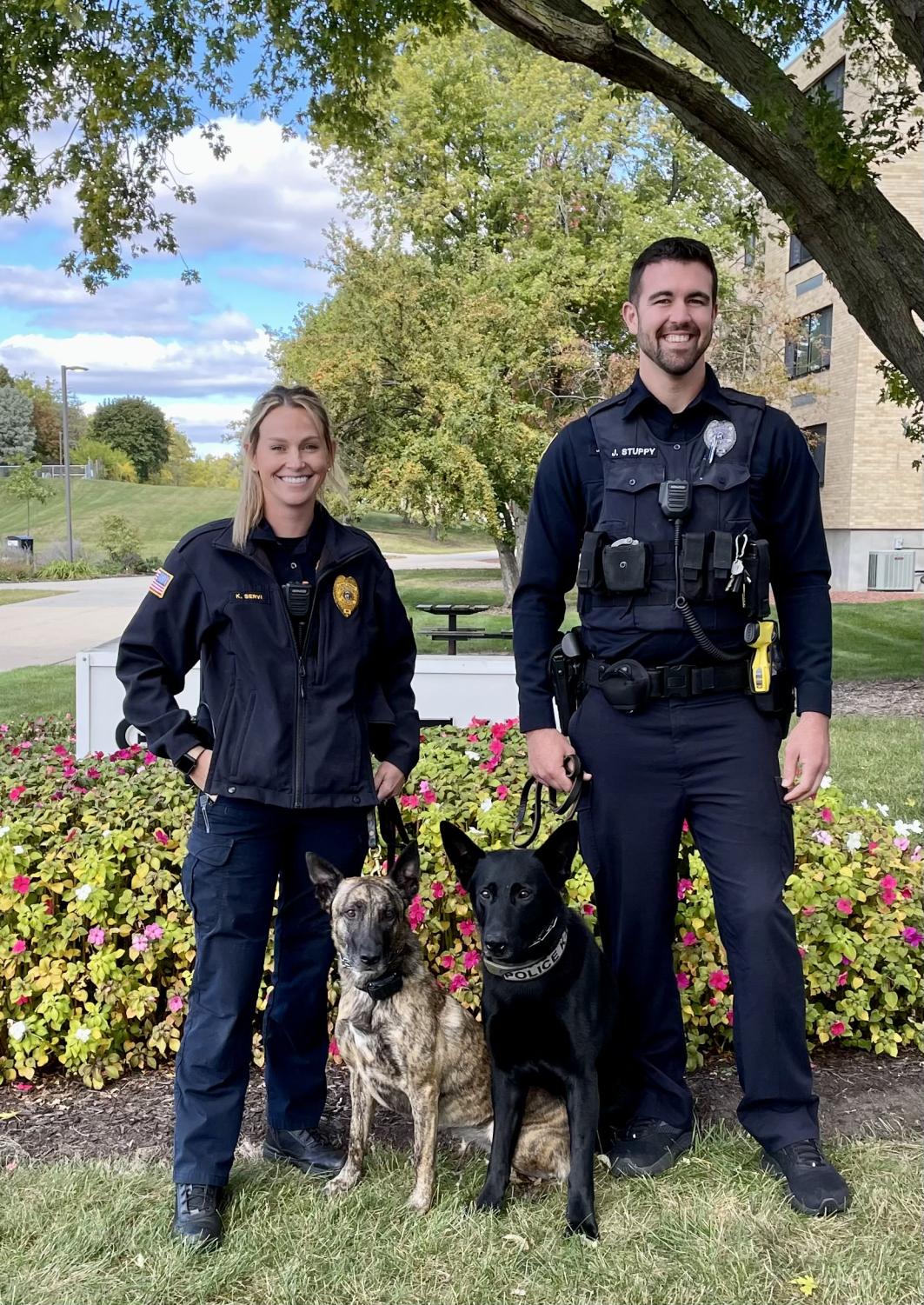 "They love to engage with the community as much as they can – when they aren't officially working, of course," said Lt. Kelsey Servi. 
The canines are often at community events interacting with campus and community members, such as at the recent Ghoul's Night Out hosted Oct. 27 by the city. 
"They're working dogs, so when they're working people don't approach them. But they are the gap," said Stuppy. " They love to be pet and to say 'hi' to people. If you see us walking around, ask to say 'hi' to the dogs and we'll be more than happy to talk with you." 
The UW-Whitewater Canine Unit recently applied for a grant from Aftermath K9 for up to $15,000 toward supporting these furry friends. As a small organization, the unit is hoping for some outside funding. Items that have to be considered with canine unit operations are training aids and equipment for the dogs, routine medical costs or any unexpected medical emergencies. Canines need special vehicles for transport, training for them and their handlers, as well as equipment to outfit the squads to ensure the dogs' safety.
"Canine units can be costly to operate and maintain within police departments," said Servi.  "The grant would help us ensure that we have the funds to properly maintain and operate the unit at the highest level. "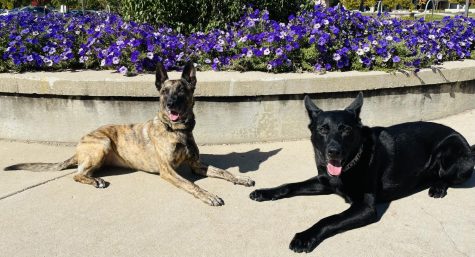 A majority of the funding for the unit is primarily through donations. The additional funding for necessary equipment and training would benefit the canines and handlers who work hard to protect the UW-Whitewater campus and community.
"They're great service dogs as far as support," said Stuppy. "No one really wants to approach police officers, but when we have the dogs, they are more likely to approach us and communicate."
The public can vote for different canine units to receive the Aftermath K9 Grant at www.aftermath.com. Besides encouraging the community to vote, Stuppy says that above all, it is important for all members of the Whitewater community to understand the importance of the canines and their role in ensuring public safety.
"We're a smaller agency, so we don't get a lot of funding from the state," said Stuppy. "They deserve it because they're the cutest puppies ever!"