Pushing the limits
At age eight Jeff Glasbrenner was in the wrong place at the wrong time and he lost his leg in a farming accident. Not only did he lose his leg but his heart stopped twice. For 47 days Glasbrenner fought for his life at UW Hospital in Madison, Wisconsin.
When he left the hospital he carried one of the most impactful pieces of paper in his life, a list from doctors of all the things he couldn't do.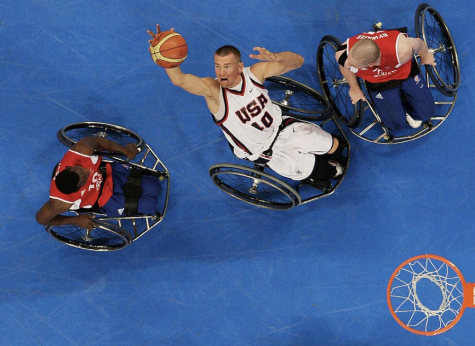 He spent most of his young life sidelined. He was told not to play sports for risk of injuring himself or others, all while his sister thrived athletically. When college came around, Glasbrenner, a native of Boscobel, Wisconsin, chose to attend UW-Whitewater, a place that would change his life forever.
"Once I went to school there it opened up a whole new world," Glasbrenner said.
He entered campus without ever having heard of wheelchair basketball. One day in the dorms someone asked him to go play and from there he was hooked.
"I met my first coach, who was kind of my first mentor, he took me under his wing and told me that there are no limits. It took a lot of hard work and people that believed in me and me believing in myself," Glasbrenner said. "Bottom line is just working really hard. Whitewater taught me the importance of setting big goals and having the courage to work towards them."
Glasbrenner set plenty of big goals for himself. After graduating from UWW in 1998, he went on to play wheelchair basketball professionally. In the 2004 national championship game he set the National Wheelchair Basketball Association record with 63 points scored in a game, he also had 27 rebounds in that game.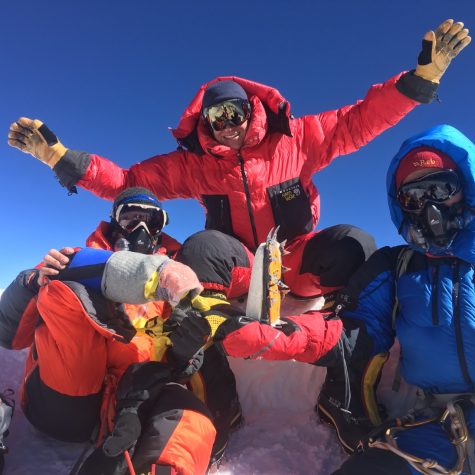 "That was a good day at the office," Glasbrenner recalled.
If there are any doubts about his skills, Glasbrenner is a three time paralympian and two time world champion. Following his illustrious career in wheelchair basketball his goals got bigger and his athletic achievements grew. He became the first person to complete eight long distance triathlons in eight months. 
"I've always loved pushing my limits. I think my time at Whitewater was always striving for the best, and trying to expose myself to different opportunities," Glasbrenner said.
His limits pushing story continues. Glasbrenner is also a mountain climber, in fact he is the first American amputee to ever summit Mount Everest.
While living in Colorado for treatment of his daughter's seizures, Glasbrenner was at an indoor climbing gym when asked to join a climb of the Grand Tetons in Wyoming.
"I'm not one for turning down an opportunity, so two days later I went with them," he said.
From there he was hooked and training for mountain climbing became part of his life.
In between summiting mountains Glasbrenner is a motivational speaker. He tells his story to show people that limits are nothing when you turn your passion into defeating limits.
His next goal, which he is well on his way toward accomplishing, is known as the Explorers Grand Slam: to summit the highest peak on each continent as well as ski to the north and south poles. Only one mountain remains, Carstensz Pyramid in Indonesia which he plans to climb in February. He is set to complete the goal when he journeys to the North Pole in April.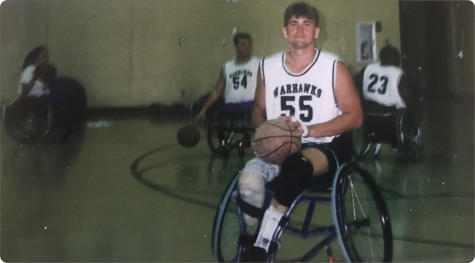 Someone so athletically accomplished and driven has to be proud of all the accolades, but his proudest achievement is closer to home.
"I have two amazing kids, Gavin and Grace. They are my gold metals, they're my most amazing thing. I've done a lot of cool sports stuff but I am most proud of those two," Glasbrenner said.
As he approaches age 50, Glasbrenner has crossed off all the limitations the doctors gave him and so much more, not to mention all that is yet to come. A stark change from the boy who wasn't allowed to play sports.
"Going to school at Whitewater turned out to be a catalyst for that change, I was believing that I couldn't do a lot of things. I was lucky enough to find this path at Whitewater," Glasbrenner said.
The paper the doctors gave him telling him he couldn't has been outweighed by his diploma from UW-Whitewater, a sign that tells him he could.