UC Live takes on another semester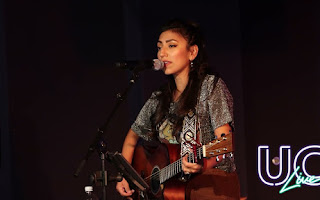 From movies and bingo to everything in between, the University Center has events for anyone and everyone on campus. The UC Live is the programming board for all events that are held in the 'down under' of the University Center. They partner with the bowling alley, and have a shared calendar for the events that they host each week. These events can be held not only in the down under but also partnering with Warhawk Alley. On this year's agenda, they begin the kickoff with Winterfest. 
Winterfest is their first and "kickoff" event for the semester, which takes place on January 27, from 7-11pm. The events include exhibits, bowling, bingo, tie pillow art, ping pong, and so much more. Through the UC, these events are free and open to the whole university students and staff. Along with their events every Thursday, they host 'special events' including jazz readings, live music, comedians, and magicians that will be taking the stage throughout this upcoming semester. 
"We want all students to see themselves somewhere on their campus; and to have a place to relax throughout the semester," said the program specialist for events through the UC live programming board, Elizabeth Garthwaite.
Her role is to help come up with ideas for these events, and to help students feel comfortable on campus through events that are available to them. This semester, she is looking forward to the murder mystery party that will take place on Friday, February 24, at 7:00 p.m. in the Old Main Ballroom, and will include many fun activities. Overall, Garthwiate is very excited that the attendance has been increasing at drastic proportions because of being in person, and with the spring semester starting up the events are hot and ready for the students. 
"I think it's nice to have something that is set in stone each week to look forward to," said first year student Alex Phipps on the topic of how the events affect her week. 
Their events are each week, Thursday nights. These events are catered and available to all students, and their main goal is to be able to have events that are not only made by students but students feel comfortable doing. They host many workshops, including crafts that range from journal decorating and painting to DIY bulletin boards. These events are put in place so that students' creativity can flourish during the long school week.