'The Future of Integration': Then and now
Martin Luther King Jr. Day Commemorative Event
On July 25, 1961, all classes were canceled in order to encourage all students and faculty to attend the summer lecture series's keynote speaker, Dr. Martin Luther King Jr.​​​, and his speech titled "The future of integration." Thirty years later, UW-Whitewater honored this event in January to celebrate Dr. King's birthday. 
This commemorative event became a yearly event, and celebrated its 37th anniversary on Jan. 25, 2023. This year, the keynote speaker lecturer was Domenique Malone, a UW-W alumni with a master of science and education in professional studies and a BA in multimedia digital arts and informational technology. Interim Chancellor John Chenoweth opened the event with the explanation of the past and ongoing improvements for diversity and inclusion on campus.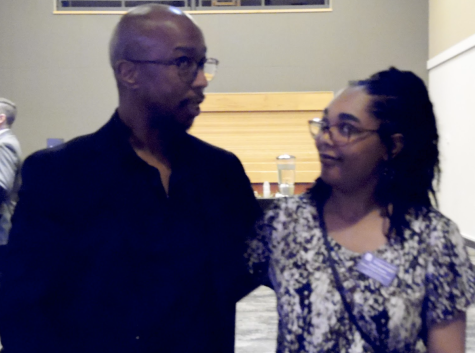 "In his speech entitled 'the future of integration,' King celebrated the nation's progress in dismantling segregation, but also stressing that more work needed to be done before integration and equal rights were fully recognized through North America," said Chenoweth. "Now 57 years later, the same thing can be said about our university. We've made progress, but more work needs to be done."
Chenoweth added that in 1983 UW-Whitewater enrolled 150 African American students. Today, that number is over 450, roughly a 200 percent increase.
"We are often the number one ranked institution among the UW System comprehensives in terms of retaining African American students from one year to the next. We were number one in the system, three of the past four years. In terms of graduating underrepresented, we ranked number one in the UW system the past two years and are routinely on top," said Chenoweth. "UW-Whitewater will never be an organization that just pulls out a diversity statement and calls it a day. Warhawks are about action. We're about rolling up our sleeves and getting to work. However, we are not perfect, and we will not stop until our gaps are defeated."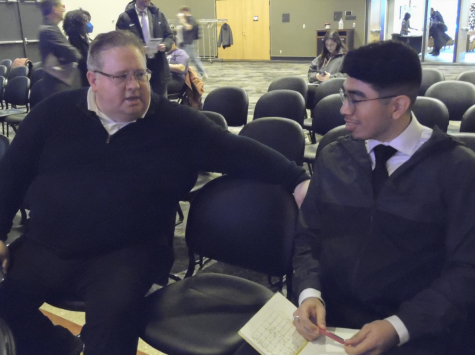 Domenique Malone, a former UW-W Black Student Union president, Kappa Alpha Psi Pi Omega charter chapter members, and resident assistant and current Information Technology Operations Manager at the Directorate for Digital Services at the Department of Defense in Washington D.C. presented his experience with Dr. King's speeches and theme of perseverance. 
"King embodied five facets that allowed him to persevere through his long and ambitious fight for equality and justice," said Malone. "Those facets are the spirit of man, principles of man, the character of man, movements of man, and legacy of man. He was committed to see change happen locally, nationally, and on a global stage. You must have a desire for change in the twenty-first century. Access to the world is literally at our fingertips, and information is transformed and transmitted at a blink of an eye when researching his life: he was a courageous thinker, bold in thought and action, yet wise in leadership."
When students, faculty, and community members signed into the event, they were handed a small piece of paper containing the name of an element. These elements, including phosphorus, erbium, alpha particles, nitrogen, and cerium, work together to build the word "perseverance." Much like the elements, all members in attendance and those watching virtually were encouraged by Malone to work together to build something great to strive for a life that is even better.