Academic Staff Association takes on strategic plan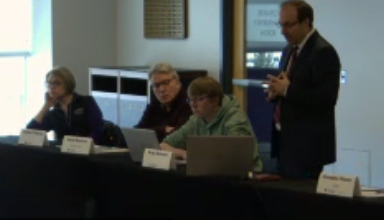 With the 2017-2022 Academic Strategic Planning expiring at the beginning of this year, the Academic Staff Assembly discussed the upcoming 2023-2028 plan during their meeting Feb. 8, 2023.
Planning for the new strategic plan began in October of 2022. With staff members including Matthew Winden, associate professor in the department of economics, and Academic Assessment Coordinator Katy Casey, forums were held throughout the fall semester to reassess the former plan through the aid of the UW-Whitewater campus. 
"The main idea here was the strategic planning framework was meant to be a bottom-up effort where the concerns, cares, and desires of campus are what were prioritized, and not something top down from administration," said Winden. "The way we did it was through open forums to ask all people on campus what they believe the priority should be for us moving forward."
The purpose of these forums was to establish themes and goals for the upcoming academic years. Throughout the forum input four goals were created: enhance the value of UW-W education, champion student diversity, inclusion, and advocacy, advance outside-the-classroom experiences, and deepen a culture of collaboration.
"The first goal came out because we were realizing that we need to provide our students an exceptional education and provide them with life skills," said Winden. "That's what everyone at the forums were saying- that is what we are here to do. We want to make them successful. So, let's find ways to assess where we are at now and how we can help more students become successful moving forward."
Expert teams will meet in the upcoming weeks to discuss individual themes. These groups will then discuss metrics for each theme. The formal strategic plan for 2023-2038 is aimed to be out by early June.
"Like our mission statement says, we are driven by a shared institutional purpose to transform lives," concluded Winden.