Efficient baseball victory over Ripon
Ryan Baker, Assistant Men's Sports Editor
April 16, 2023
On Tuesday, April 11 the UW-Whitewater Warhawks swiftly mercy ruled Ripon College by a score of 11-1 in just 7 innings. The fourth straight win boosted the Warhawks to a record of 15-4, while Ripon College dropped to 10-11.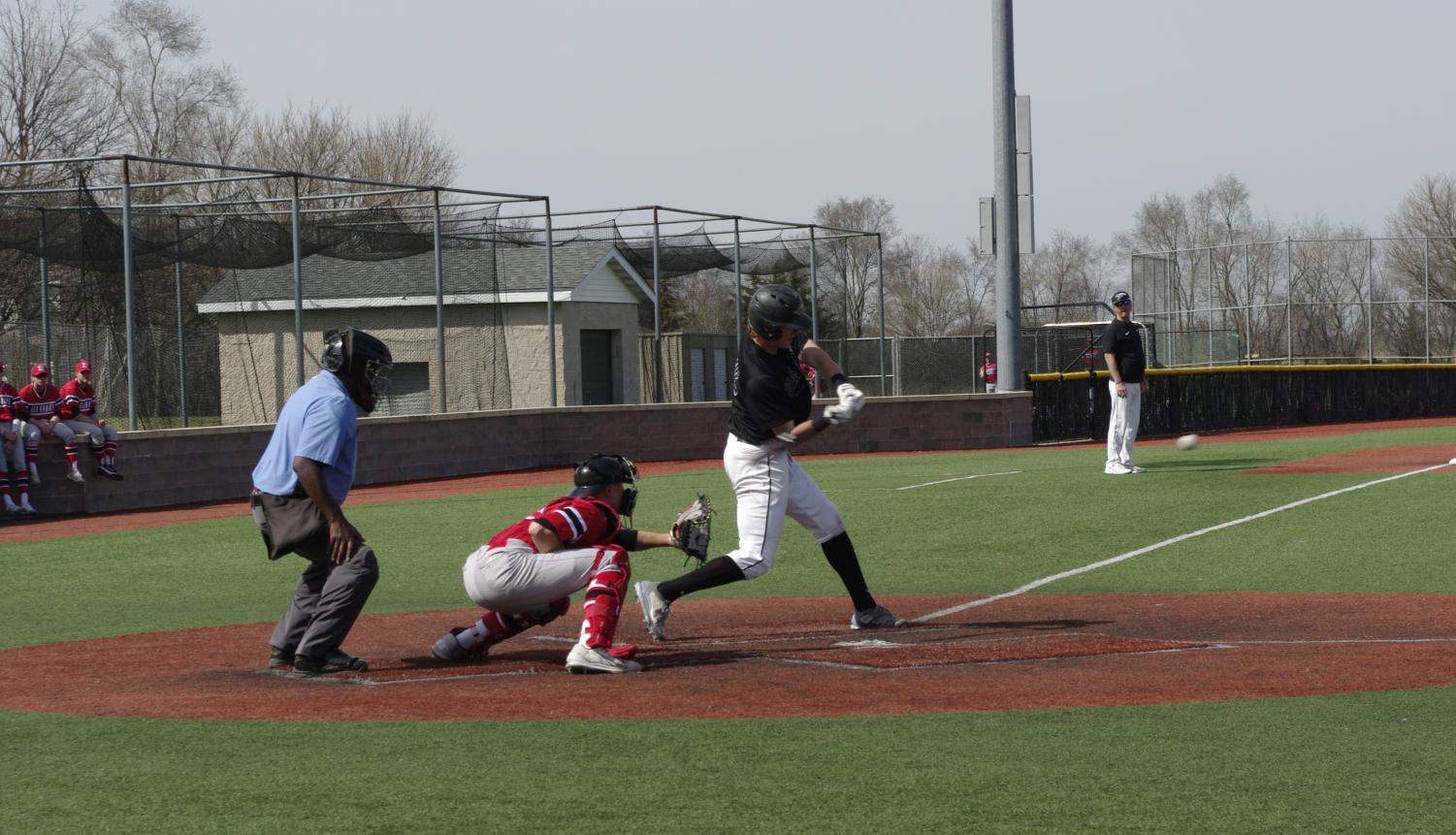 There was no time wasted for the Warhawks, as they put up a six run second inning fueled by a leadoff home run by junior infielder Adam Cootway. Quickly after the solo shot, base hits were stung together, bases were loaded, and the runs started to pour in.
"Early on in the winter it was taking a lot more swings than normal. I wanted to focus on getting barreled balls, and getting in as many swings as I could. That led to the field," said Cootway. "Also, just picking my pitch to hit. Having a plan and sticking to it, and if it doesn't work out then I just try to do it again."
Two different two run doubles by junior outfielder Jacob DeMeyer and junior pitcher Donovan Brandl put Whitewater up 6-0. Brandl also added a wonderful performance on the mound with four scoreless innings, only giving up one hit and striking out two.
Going into the fifth inning, junior pitcher Max Huseboe relieved Brandl and continued to shut down Ripon's offense. After striking out the side, the Warhawks added more on to their lead. Cootway led the charge with a leadoff single, which was followed by a succession of hard hit singles that brought the score to 9-0.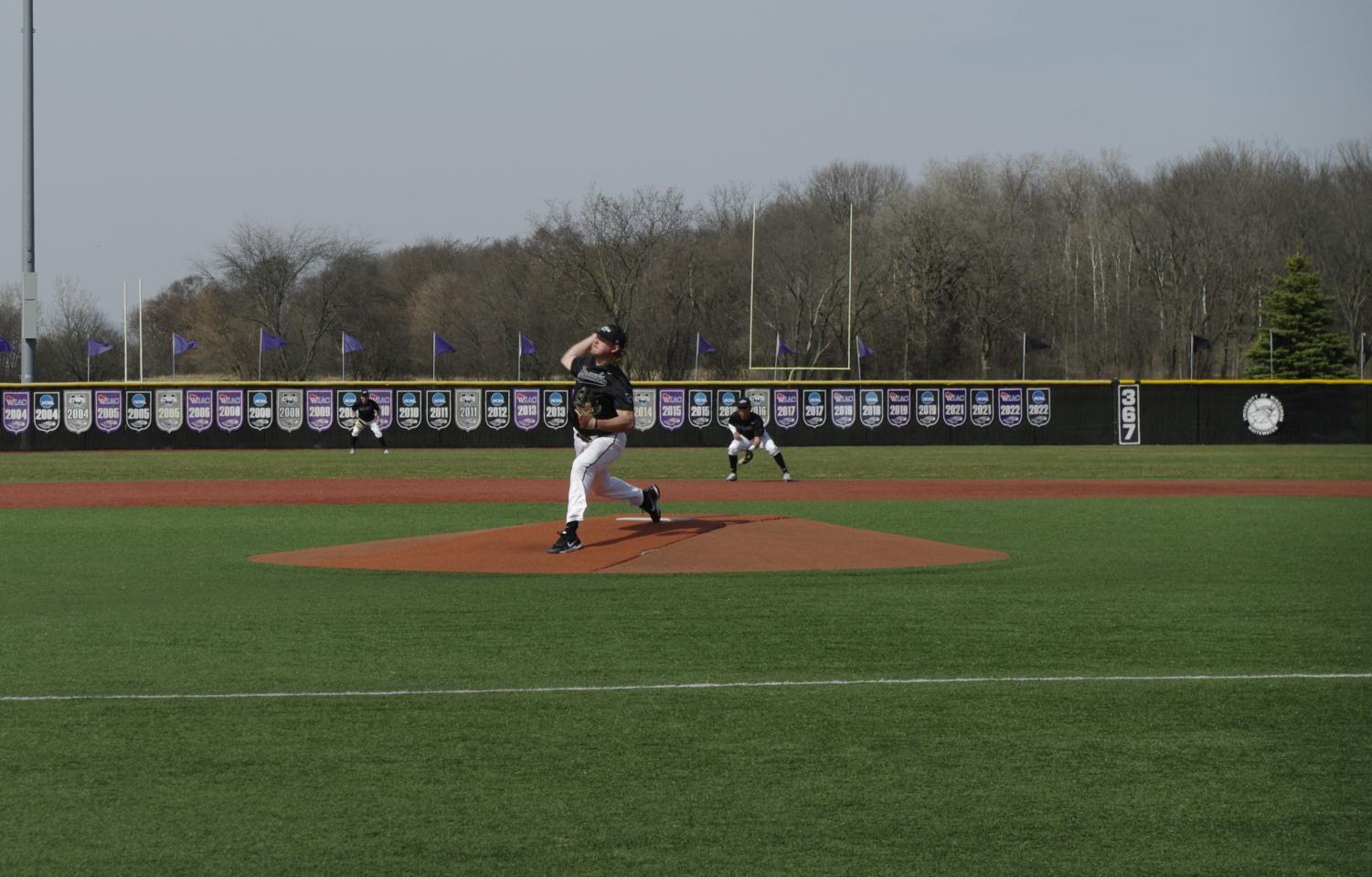 Going into the top of the seventh inning, it seemed to be a lock for Whitewater to end it right there. However, after a couple walks, a fielder's choice and a seeing eye single Ripon tacked on their first and only run of the game.
Sophomore infielder Darryl Jackson got beaned to start the bottom of the seventh inning, and was able to advance to third on the merits of an error from Ripon's right fielder. DeMeyer took full advantage of the poor defense and walked-off the game with a single into field.
DeMeyer ended the game going 2-4 with three runs batted in, a walk, and a run scored. Meanwhile, Cootway finished 3-4 with one RBI and two runs scored. Senior third baseman Matt Korman also tacked on a 2-4 game log with one RBI and a run scored.
Watching the slugfest game after game from the Warhawks isn't something that is fun for just the fans or the coaches. Watching from the dugout and seeing your fellow teammates have success over and over and again is something that Korman keeps an eye out for.
"I think as a team we have a lot of guys that play baseball really well and play the right. We push each other in practice every day, and it's a lot of fun to watch a lot of these guys," said Korman.
The Warhawks' great performance against Ripon did not make the trip up to UW-Stevens Point for their Friday and Saturday games. Whitewater dropped three of four games, including one which was called in the middle of the sixth inning. Final scores included 10-8, 2-1 and 6-3 losses. The Warhawks won game two by a score of 11-20.
Whitewater will look to regain the momentum they had against Ripon as they carry on with the rest of the season. Looming matchups include Milwaukee School of Engineering and a crucial WIAC four-game set against UW-La Crosse.