Warhawks thriving in women's sports
The Warhawk women's sports programs have had a successful year filled with dominating WIAC play, conference championships, all-conference honors, All-American honors, and National Champions. From coaching changes to historic milestones, the 2022-2023 school year was filled with many great moments for UW-Whitewater's female athletes. Here is a look at the Royal Purple's top ten women's sports moments of the academic year.
Former Warhawk student-athlete and assistant coach for soccer Dan Montanye was named as the next head coach for the Warhawk Women's Soccer team. 
"It is a really desirable position to me for a lot of reasons," Montanye said. "I have a lot of history with the school. UW-Whitewater has a beautiful campus, and the people that attend Whitewater as well as work at Whitewater make it a really special place. You can have all of the great facilities that you want, which we do, but you also need fantastic people on campus to make it run and make it desirable for people to come." 
In her second season with the Warhawk Women's Basketball team, Kacie Carollo had an impressive season that resulted in an All-American honorable mention, first team all-conference and first team honors for region nine. 
Freshman goalie Jude Dobrinska earns WIAC Goalkeeper of the year and Newcomer of the year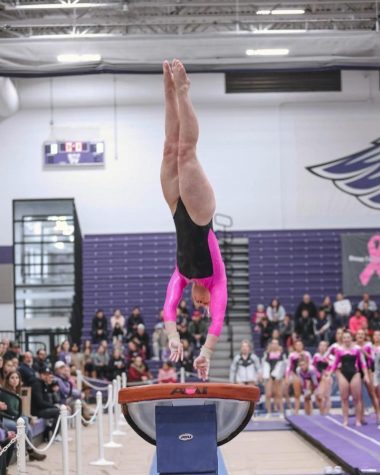 Jude Dobrinska turned heads around the conference with her impressive debut season as goalkeeper for the Warhawks. Dobrinska earned awards for Newcomer of the Year, Goalkeeper of the Year, and first team all-conference. 
"This was the first year the WIAC was giving out the award for Goalkeeper of the Year and I felt pride and honor of being the first to receive this award," Dobrinska said. "I wouldn't have earned this honor if not for my teammates helping me on and off the field throughout this season so I am most grateful to them. It also feels great to be recognized for my work as well as making my family, friends, teammates, coaches, and the Whitewater community proud."
This fall the Warhawk Women's Tennis program continued an ongoing tradition of WIAC dominance with their 16th consecutive WIAC Conference Championship, and the 23rd for the program. Whitewater defeated UW-Eau Claire in the Championship to conclude the tournament.
Coach Keri Carollo earned her 400th win as head coach of the Warhawk Women's Basketball program. Led the team to a conference tournament championship and made it to the Sweet 16 round of the NCAA Tournament
Head coach of the Warhawk Women's Basketball team Keri Carollo has created a dominant program in Whitewater and achieved her 400th win with the team against the University of California Santa Cruz. Coach Carollo tacked on the victory in her home state of California with a lot of family present including her daughter Kacie in the midst of her sophomore season.
"As a parent it is really hard to put into words how amazing it is to experience this success with my family. After the season we had last year it is really special," Coach Carollo said. "We feel so fortunate that Whitewater supports our family and allows for my husband and I to coach together and also bring our daughter into the mix."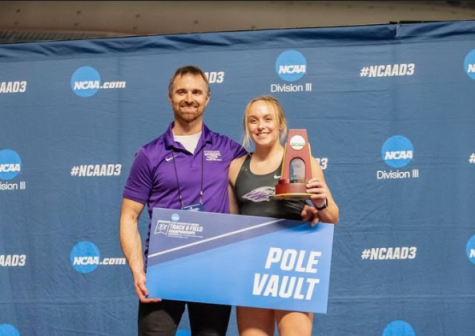 The Warhawk Women's Volleyball team got hot at the right time with an 11-game win streak. With the one seed in the WIAC Tournament Whitewater cruised through their first game with a 3-1 victory over UW-Stevens Point and dominated UW-Platteville with a 3-0 sweep in the championship game. The Warhawks earned an automatic bid to the NCAA tournament and advanced through the first two rounds before being bounced by the University of Northwestern Minnesota. 
Head coach Andrea Wieland and the Warhawk Women's Golf team added another WIAC Championship for Whitewater women's sports, and dominated the regular season with first place finishes in three out of the team's four regular season tournaments this past fall. The team will take a shot at the National Championship at the NCAA Tournament this spring. 
"'Patience and presence will move us forward' is our motto," Wieland said. "We planned to bounce back by playing our own game with patience and staying present on every shot not worrying about the outcome."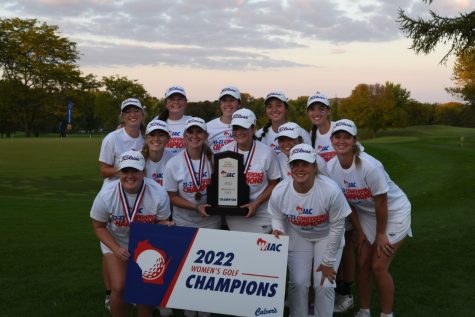 After she earned the National Champ title for Pole Vault in the 2022 outdoor season, Gracie Holland claimed her first National Champ title for indoor Pole Vault at NCAA Indoor this season. Holland posted a height of 4.00 meters, which is the best in DIII this season and top ten in the history of the championship meet. 
"I plan to build off that, I'm excited about my national championship but I do have another season," Holland said. "My goal is to just keep working hard and just go into every meet with a fresh mindset and do what I do best and compete."
Holland wasn't the only Warhawk to take home a National Championship this year. Kara Welsh, a sophomore gymnast from Illinois, secured her first Individual National Championship in the vault event at the NCGA Championships. Six other gymnasts earned All-American honors at NCGA to mark another successful season for Warhawk Women's Gymnastics.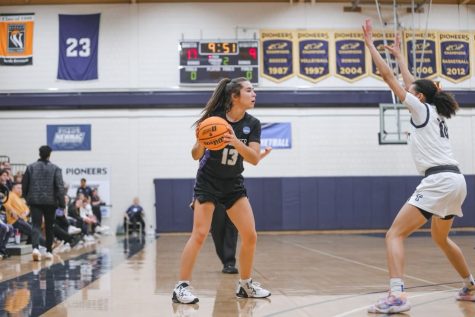 Veteran Warhawk student-athlete Aleah Grundahl unsurprisingly recorded another impressive season for the basketball team. Grundahl recorded her 1,000th point for the Warhawk Women's Basketball team this season. In the team's second game the senior forward scored 25 points against Millikin University to put her over the mark. Grundahl played a major part in Whitewater's efforts to earn the best WIAC record, but unfortunately suffered a wrist injury in the conference tournament. Her impressive performance during the regular season resulted in her second consecutive All-American selection, first team All-WIAC selection, and region nine player of the year honor. Luckily for the Warhawks, Grundahl will be taking her fifth year of eligibility and play a big role in the program's shot at a National Championship.