'People should not feel ashamed'
Speaker to address eating disorders at Feb. 5 event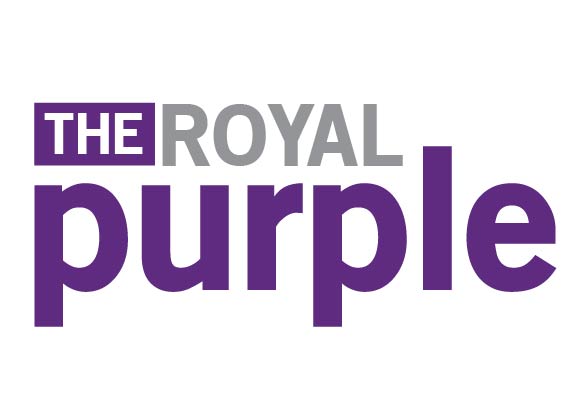 Overcoming an eating disorder is a more complicated issue than some people might think. Thankfully, an upcoming event on campus can educate and enlighten students on the matter.
Speaker and author Ryan Sallans will visit the University of Wisconsin-Whitewater on Feb. 5 to share the story of his personal experience with recovering from an eating disorder while transitioning from female to male. In addition, he'll offer advice to students on how to overcome eating disorders in a healthy manner.
"University Health and Counseling Services (UHCS) hosts programs each spring to raise awareness on eating disorders, how students could be affected, and how to recover," UHCS psychologist Dr. Jill Mallin said.
Mallin said she was searching for a diverse speaker who might be available to visit campus, and she was put in touch with Sallans through a list serve upon recommendation from a counselor at another university.
"Not only can he speak of recovery but also how being born as a female never felt right to him," Mallin said.
Being transgender and having an eating disorder can make an individual feel isolated, Sallans said. "You might not see yourself reflected in others."
Mallin said a misconception of eating disorders is that they primarily affect caucasian women; however, this is always not the case.
Approximately 25 percent of individuals in the United States who struggle with the eating disorders Anorexia Nervosa or Bulimia Nervosa are male, according to a 2014 study conducted by researchers for NEDA, an organization focused on research concerning eating disorders. About 36 percent of individuals in the United States diagnosed with Binge Eating Disorder are male, according to the same study.
Sallans said he hopes to raise awareness of eating disorders in order to help others who are struggling to overcome it.
Identifying as transgender can also play a role in the development of an eating disorder, but it isn't the only contributing factor.
"The thinking I was struggling with is still there today, but I'm just not using food as a tool to deal with that," Sallans said, adding that he had been fearful to "come out" as transgender to his therapist because he was worried they might misattribute the root of the issue.
Although eating disorders can affect anyone, Mallin said that people who have experienced or are experiencing discrimination are more likely to develop health issues.   
"Any groups that have their own unique pressures or discriminations, it can put them more at risk for developing an eating disorder," Mallin said.
Sallans said it's important for people to remember that he is not the sole spokesperson for all members of the LGBTQ community, but he feels that sharing his story can be helpful.
Eating disorders are often used as a coping mechanism to deal with other aspects of one's life which they feel are out of their control.
"If a person can't control anything else that's going on in their life, they might feel that at least they can control what they put into their body," Mallin said.
"Loss of control in one's life and emotions plays a role in the development of eating disorders, and the food is just a tool," Sallans said. He noted that it can be hard to treat eating disorders, because they can take on many forms and are sometimes hard for people who aren't affected by it to understand.
"People should not feel ashamed," Sallans said. "It's hard to do, but keep reminding yourself that you're a person of value."
He said seeking professional care is important, adding that the earlier an eating disorder is treated, the more successful the treatment will be.
Rather than offering services to individuals who are struggling to overcome an eating disorder, UHCS more often assists students who are exhibiting warning signs but are not in substantial physical danger.
"[UHCS counselors] more commonly see people experimenting with behaviors associated with an eating disorder," Mallin said.
Some warning signs of developing an eating disorder might include changes in eating behavior, rapid weight gain or loss, obsession over appearance or exercise, isolation, mood swings, purging behaviors or avoiding meals altogether.
"UHCS employs a combination of resources to help students overcome an eating disorder, with specialists assisting with both the psychological and physiological aspects," Mallin said. Specialists can help by offering free examinations, nutrition guides and counseling to work through lower self esteem, perfectionism or other troubles one might experience.
Sallans was born and raised in a small Nebraska town, and he struggled with his body image as a child. He said he had always identified as male, and through confusion and frustration, he started taking it out on his body.
In college, Sallans didn't feel he could move forward any longer, and he took on behaviors associated with anorexia.
He said he was very fortunate that the University of Nebraska had eating disorder consultants who offered treatment.
"I was fortunate to have such a wonderful team surrounding me, helping me through that difficult time," Sallans said.
The upcoming event, titled "Becoming Ryan: Eating Disorder Recovery," is set for 7 p.m. on Feb. 5 in the University Center Hamilton Room. The event is free and open to all students and community members.
Several organizations on campus and in the Whitewater community contributed financially to help fundraise for the event.
After his visit to UW-Whitewater, Sallans is also scheduled to visit Ohio State University and Towson University in Washington, D.C. in the following weeks.
For information about the speaker, visit RyanSallans.com.