A trek through Whitewater
Discover Whitewater Series hosts run, walk for charity
   Students and community members will participate in an upcoming trek through Whitewater to support local charities.
   Discover Whitewater Series' sixth annual Half Marathon, 5K and Fit Kid Shuffle (kids run) will be held Sept. 23.
   In honor of the University of Wisconsin-Whitewater's 150th anniversary, Discover Whitewater Series will showcase its support by advertising the sesquicentennial logo on each of the t-shirts, promotional flyers or posters and prizes for finishers of the various events.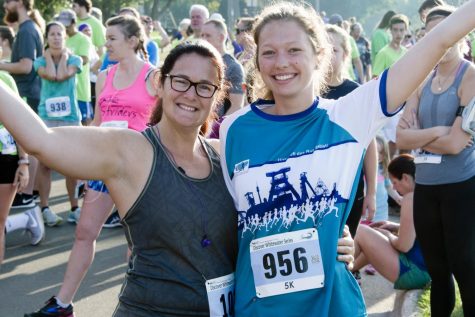 Director of operations Alexandria Salas said participation is expected to be at its peak this year.
   "We're thrilled about that, especially as all our proceeds are donated to five local charities," Salas said. "Our projected number of participants are around 900, and volunteers should be more than 375."
   Many of the participants each year are between 35 and 55 years old, but all community members and students are able to race.
   "The DWS works diligently to provide something for everyone on race day," Salas said.
   UW-W College of Education and Professional Studies, along with Creative and Resourceful Educators (CARE) organization, will provide free child care to participants.
Children 10-years-old or younger will take part in a one-mile race with activities afterward, sponsored in part by Working for Whitewater's Wellness (W3).
Also included in the race is a wheelchair division that will feature a running group called myTeam Triumph, which has partnered with the Discover Whitewater Series in previous years.
The Discover Whitewater Series is certified to host events by both USA Track & Field and the Chicago Area Runner Association, which pulls many athletes from the Chicago area.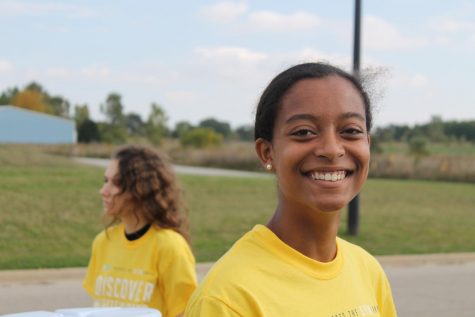 Salas said the intent of the certifications is to communicate with participants that the Discover Whitewater Series is experienced in planning half-marathons and is a credible organization for elite runners.
Preparation for the races begins about a year in advance with executive committee and team leader meetings, which prepare the early registration for each year's races. Preparation usually begins in November.
A banquet is held each October in honor of the Discover Whitewater Series' charity partners and to seek participant feedback and donations for future events.
"For many, it is a two-day event, but for us behind the scenes, it is a year of planning," Salas said. "Our goal has always been to create a major regional event that highlights health and wellness, showcases what Whitewater has to offer and supports local charities."