Academic Staff Assembly begins spring break plans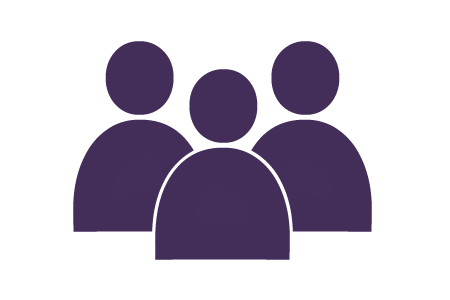 The UW-Whitewater Academic Staff Assembly (ASA) met to discuss spring break plans, enrollment and class audits at the bi-weekly Sept. 23 meeting. 
There was wide-spread concern over the possibility of having a 2021 spring break during which students might travel and return with COVID-19, causing a spike in positive cases on campus. 

"Spring break is a mental break for students and staff, so outright cancelling it is problematic. Instead, we can end a week early, we can start a week late, we can break it up and move it throughout the semester. There has to be another variation that will achieve the right thing, " said ASA Chair Patricia Fragola. 
Members talked about various ways to go about making this decision, such as sending out a student survey, partnering with Whitewater Student Government, and requiring COVID-19 tests for returning students and staff. The assembly agreed on was that this important decision should be made first and foremost in the interest of health and safety. Some members speculated that since classes are mostly online, students may plan a trip regardless of whether there is a designated spring break or not. 
"Since we are likely to see more travel in the spring, we need to be transparent with students about the expectations if they do choose to travel. They will have to self-quarantine and think about what would be the consequences if they don't follow the university's policies," said University Health and Counseling Services representative Melissa Bleiler.
However, such guidelines for students' actions during and after an official break can be complicated, as Chair Fragola noted. 
"I don't believe there's any obligation to tell where you've been, or that you've even been out. They're on break. They can go where they want to go, or they can go nowhere. So getting that reported accurately would be difficult."
ASA will continue to review and revise the spring break conversation. 
Also discussed at the meeting were topics of enrollment rates, distribution of funds and program optimization.
Enrollment is down this academic year, although applications are up compared to this time last year. ASA members noted this could be due to the grant for free applications through Oct. 31. 
Additionally, UW-W, along with other system universities, is looking into which classes it can afford to cut, such as ones that have not been taught in a long time. Discussion surrounded what the process called "program optimization" looks like on the UW-Whitewater campus. 
Members ended the meeting with an open discussion and Q & A about COVID-19 on campus. 
Academic Staff Assembly is an elected body that represents UW-Whitewater instructional and non-instructional academic staff. The group meets every other week to discuss relevant university policies pertaining to academic staff affairs. For more information about the ASA, visit uww.edu/asa or contact Academic Staff Assembly Chair Patricia Fragola at [email protected].