Get into the game
As the spring semester continues on and the weather gets warmer, more and more of UW-Whitewater's sport clubs are heading outside. One group in particular that's taken advantage of the warming weather is the Men's Rugby Club, one of the many sports rising in popularity on campus.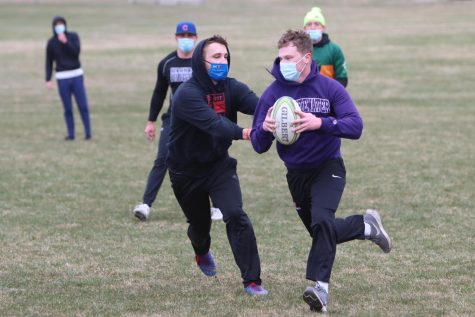 "Rugby is really a sport like no other," said club member Miles Schumaker seemed to only have positive things to say about his experience with the club. "The club itself provides a sort of brotherhood like no other sport club, because since we're still a smaller club than most, the people that join do it for the sport and the brotherhood that comes with it."
While Rugby may not be as popular as some of the other major sports on campus, the club nonetheless provides many recreational opportunities to its club members. "One of the biggest perks of being part of this club is that it gives us the opportunity to compete at the college level against other teams." Nic Kimble, the club president, mainly spoke about the opportunities that came with participating in such a sport, and while the sport can get competitive like any other, Kimble spoke about how well everyone in the sport got along fairly well. "Communication is key in a sport like ours, and I would say that we communicate pretty well with one another. The other teams we play are often pretty nice too despite the competition, it's just another thing that makes rugby a great sport to play in."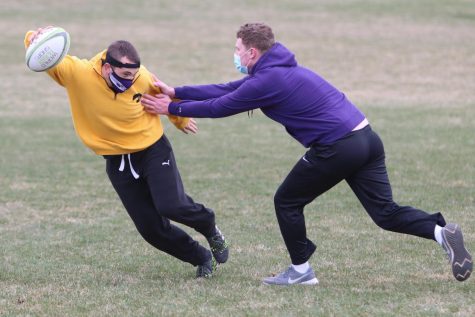 Nic Kimble also stressed that the Rugby Club doesn't cut any members from the club. "We don't cut anyone from the team as we try to strive for our members to learn more and more and more as they play rather than push them away from what could be a fun opportunity in the sport of rugby." Nic Kimble also said that the club is always looking for new members, whether they are familiar with the sport or not.
So while Rugby can be a more psychically demanding sport than others, those who have participated in the men's rugby club here at the university all seem to have nothing but positive things to say about the sport. Miles Schumaker had encouraging words to say to anyone who might be interested in joining "It's a club that provides a unique bond for its members and definitely strives to bring people together, because to us, Rugby is about more than competing."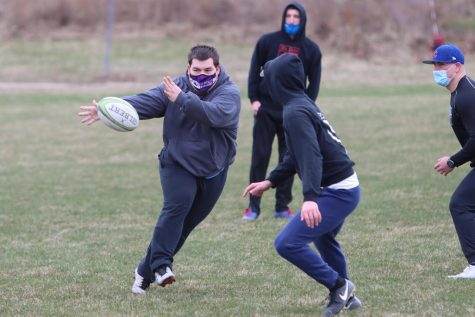 If anyone is interested in joining the Men's Rugby Club or in joining the female counterpart the Women's Rugby Club, information regarding contacts and where they practice can all be found on the UW-Whitewater Club Sports webpage at https://www.uww.edu/rec-sports/club-sports