Performing arts fall season preview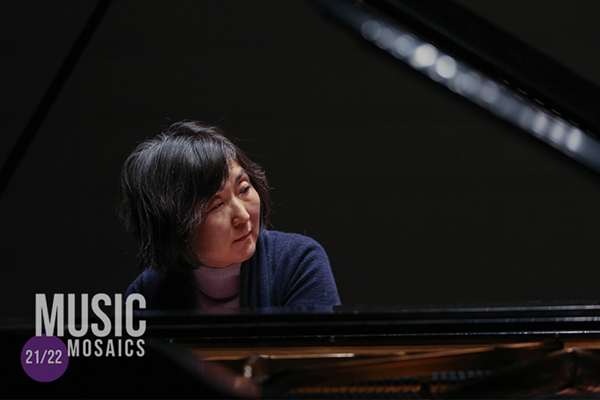 This fall performance season promises monsters, light shows, pigs, war letters – and you betcha – even a Wisco comedian. Expect "Lights, camera, action" from your favorite campus performance venues in the Center for the Arts and Young Auditorium, but don't count on the traditional lackluster Hollywood and Broadway stunts. It's going to be an exciting year for the performing arts at UW-W as individuals and ensembles continue their creative ways of bridging the social distance divide from the past year with new and engaging shows.
The Young Auditorium will host many professional performances by bands, singers, dancers and more. The season kicks off with an opening night celebration Saturday, Oct. 2 with a fan favorite called the Fabulous Equinox Orchestra, which is a Southern style big band. Next, teen music prodigy and American Idol contestant EmiSunshine is taking the stage Oct. 7 with her unique blend of Americana, bluegrass, gospel and country music. 
"A couple of shows to be sure to catch this fall are Catapult Magic Shadows and Letters Home," said Young Auditorium marketing specialist Aaron Wesolowski. "Catapult Shadow Dance gives a really unique performance where they use shadows to create these beautiful artistic silhouettes on a screen using color size dimensions. We've also got Letters Home, a theater production by Griffin Theatre. This is a bringing to life of the actual letters written by soldiers serving in the Middle East. It's a real emotional tale that will play out right here on our stage."
The Young Auditorium will also welcome back student favorite Charlie Berens Nov. 6 with a brand new comedy act. Berens is a Manitowoc, Wisconsin native and internet sensation who highlights the humor of Midwestern culture and Wisconsin values. Lightwire Theater caps off the fall season with "A Very Electric Christmas December 12 that's sure to entertain all ages. 
The UW-W Department of Music and the Department of Theatre & Dance will also host unique theatre plays, concerts, recitals, symphonies and more that are sure make your heart thump. Look forward to student and faculty features alike. 
"We have our large ensemble concerts, symphonic wind ensemble, and the Whitewater symphony orchestra, to name a few," said Director of Marketing and Events, Audra Lange. "They're all students and they're really excited to get back on stage performing for live audiences."
There are two theatre plays planned for the semester: A Place with Pigs will be held Oct. 5 – 9 in the Barnett Theatre, and She Kills Monsters will be performed Nov. 15 – 19 in the Hicklin Studio Theater. The fall season concludes with the annual Gala Benefit Concert Dec. 4. 
Be ready for a fall full of fun, unique performances, and moments that you will remember. For tickets to UW-W events visit tickets.uww.edu.