Decorating Dorm Rooms
UW-Whitewater Dorms Provide Outlet for Creativity
Anne Gernetzke, Assistant Arts and Recreation Editor
September 11, 2022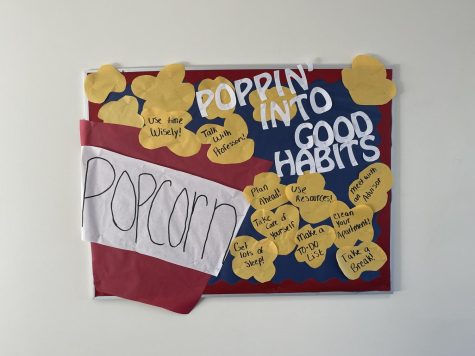 UW-Whitewater students are getting creative and finding new ways to express themselves and inspire others in their residence halls. 
Statistics major Sydney Groetzinger decorated her dorm room to remind her of home. "A lot of my decorations came from my house, like my lights," said Groetzinger. "The quilt I have was made by grandma." Groetzinger said that in her opinion, dorm decorating is a form of self-expression. For her, certain decorations, such as her many plants, represent what she likes to do in her spare time.
According to Groetzinger, dorm decorating can be creative, but it can also be challenging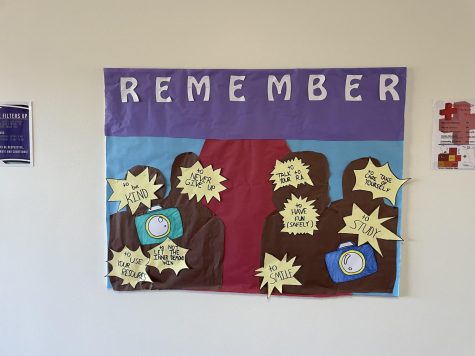 because of the limited amount of space you have to work with. She suggests that students who are interested in decorating their dorms but are concerned about space could decorate sparingly. In addition, Groetzinger would advise students who share a space to communicate with their roommates before decorating to avoid conflict. 
Creativity in the dorms extends beyond students' personal spaces. Chloe Cuzman, a new resident assistant at Pulliam Hall, decorated her floor's hallways with giant paper spotlights, movie-themed streamers, and stars. She and her fellow resident assistant Lucky Xiong were inspired by the glamor of Hollywood. No matter what theme she chose, she had one goal in mind. 
"My vision was to get the community together," said Cuzman. "Decorating the residence halls is definitely a way to show that people are welcome, especially when students first come to the dorm." 
Some of Cuzman's decorations, such as her bulletin boards, are also meant to encourage residents as they face the school year's challenges. For example, one bulletin board lists various healthy habits students can adopt to help them succeed, such as planning ahead and talking with professors. Another reminds students to take care of themselves and to persevere when times get tough. Cuzman notes that students can help create community through the decorations on their doors. She says that even a small thing such as a whiteboard with messages can help create community with other students. 
When asked what advice she would give students when decorating their hallway doors, she suggested, "Be yourself. You can do any decoration you want, as long as it is appropriate. It is your space. Express yourself through it!"