Erika Marion, Assistant Sports Editor

February 7, 2019
The men's and women's swim and dive teams ended their regular season and celebrated Senior Day during the team's final dual against UW- La Crosse at home Feb. 2. The men's team came up short with a score of 133-76, and the women ended their day with a score of 169-73. "The seniors o...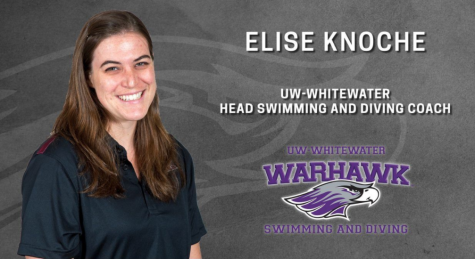 Erika Marion, Assistant Sports Editor

September 3, 2018
The University of Wisconsin-Whitewater swimming and diving team has named a new head coach. Elise Knoche, formerly of from Division I Southern Illinois University (SIU), led SIU athletes to earn more than 80 all-conference honors and break nearly 40 school records. "Coach Knoche is a kind perso...