New café welcomes friends of felines
Looking for a place to cuddle with cats, help your mental health and enjoy delicious coffee? Soon there will be the perfect place to enjoy those purrs.  
Business owner Natalie Serna is currently in the process of opening her own cat café named "BaristaCats Café" in downtown Whitewater, one of the only cafes of its kind in the state of Wisconsin.
"This is a completely new concept to Wisconsin," said Serna, "I know that everybody's going to love it, because who doesn't love cats?"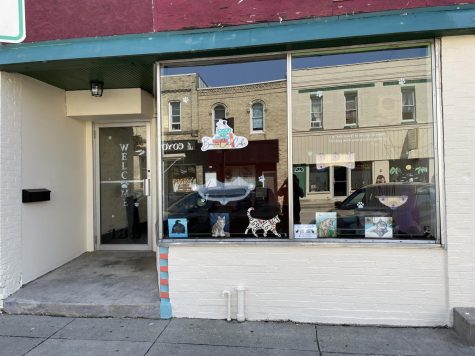 Serna partnered with the Humane Society of Southern Wisconsin (HSSW) in order to help offset some costs of running the cafe and to have a reliable organization help with the cat adoption process. "We will be offering same-day adoptions," Serna noted, "so if you come in and find a kitty that you click with and want to take home, we will ask you a few questions and as long as you guys are clicking and we don't find any red flags, we'll let you take them home." Additionally, 100 percent of all adoption fees will go back to HSSW.
BaristaCats Café will host 20 cats at all times: 15 adoptable cats which will be cycled out as they find new homes and five which will be permanent residents of the café. "Some argue that that's just the worst idea…and [that] the United States isn't ready for that type of café, but I argue differently," said Serna. "If we don't ever make that step forward, we're never going to be ready for that type of café."
Serna was inspired to open her own cat café after visiting the United Kingdom last year. "I walked into my first cat café in Liverpool, and I was just completely enthralled by it," she said. "I went to five of them all over," she continued. "They're completely saturated out there, so you can find them on every corner in almost every city." Upon Serna's return to the U.S, she noticed the comparative lack of cat cafes at home and sought to change that herself.
Serna explained that the university was a main factor in choosing Whitewater as a location for the café. "I really wanted to target [students], because it's important to give you guys the space to come hang out. There are plenty of bars, and you guys don't have a safe space to come and cuddle with cats, have a cup of coffee, have some tea, or just water."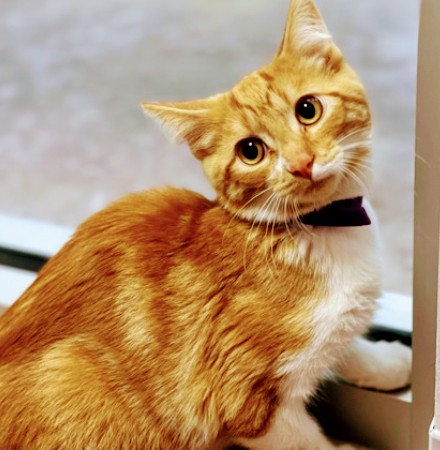 Serna's daughter, Carina, is a junior at UW-Whitewater studying elementary education with a minor in English, and she is planning on organizing evening study sessions at the café for students eager to find some furry reading partners. "It's still a work in progress," Carina said, "but I was hoping to put together some sort of weekly event where students can come to a quiet place to study." No doubt would some friendly cats help students find some much-needed stress relief.
Visits to the café are made through reservation, with a 15 customer in-store maximum.  A mobile app is currently in development which will allow users to order food and drinks before arriving at the café. Student accounts are also being explored as a feature.
"I'm trying to stay modest, but I think we're going to be pretty consistently busy…I'm only allowing 15 people in at a time, so it reduces not only the anxiety from you guys but from the kitties, too," said Serna. 
Serna hopes to open the café sometime in October, but the timeline is rough, she says. The community will surely look forward to such a unique and culturally valuable addition to Whitewater's small business scene. The café is located on 135 W Center St, and much more information can be found on the BaristaCats Café website here.