Be ready to have your mind blown
Magician puts Young Auditorium in a trance
The Magic of Bill Blagg came to Whitewater Feb. 20, and did he put on a show. Blagg performed at the Young Auditorium Feb. 20 where he gave a performance the audience certainly enjoyed. Throughout the show Blagg incorporated elements of comedy and storytelling in addition to the tricks he performed. 
Blagg executed many tricks throughout his act, but a few stood out the most – one of them being his take on the classic, "guess your card" trick. Magicians guessing their audience members' cards is a trick that's been looking more cliché than magical for years. However, Blagg specifically put his own unique spin on it. Instead of an audience member coming up and picking a card. Blagg instead instructed several audience members to walk up and simply view a card. After each audience member had picked a card, they headed back to their seat. Once sitting down, Blagg took no time to tell each audience member their card. I found it amazing, as it was almost as if he read their mind.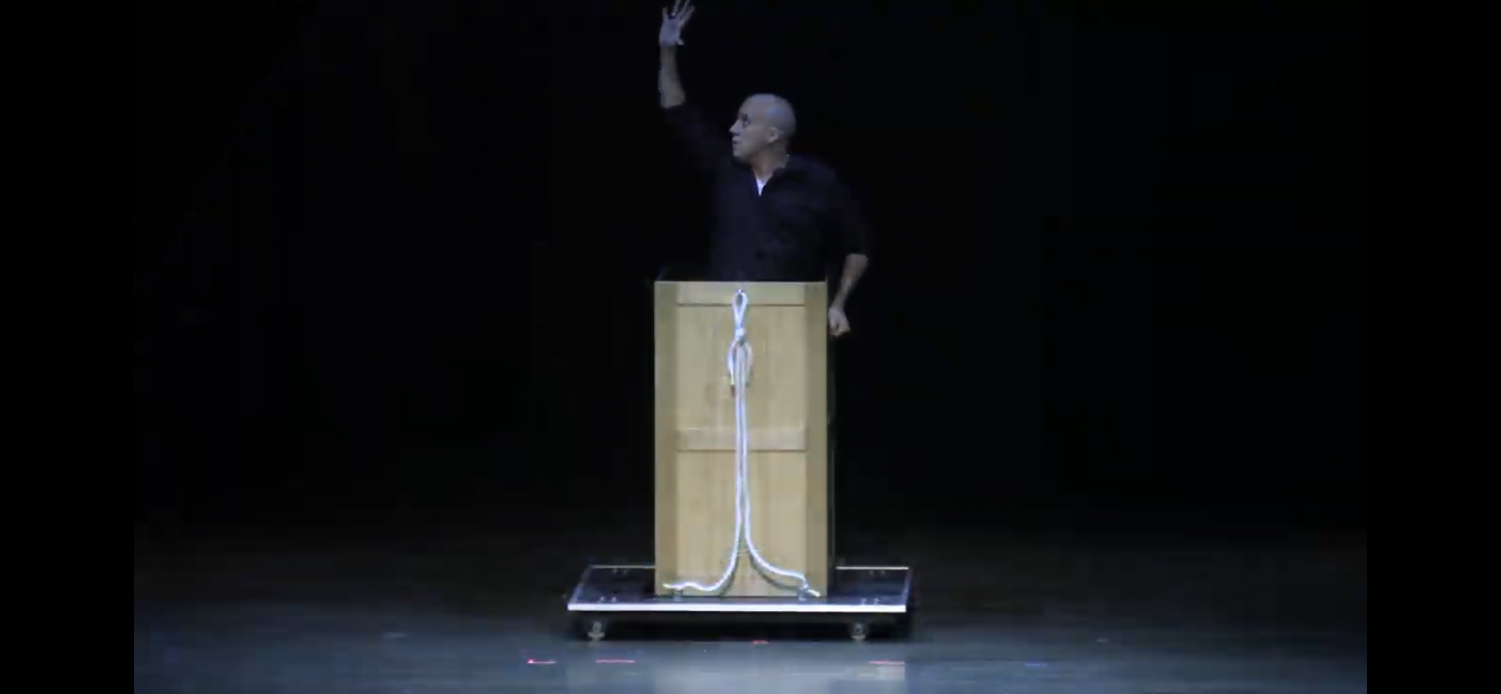 Blaggs' show also included storytelling, which added a distinct unique quality to his show. Blagg told the audience the story of how he became a magician, and would tell more of the story after each trick he did. Blagg specifically talked about on the influence his great grandfather had on him. 
"My great grandfather is the reason I am a magician today. He told me when I was a little kid growing up, that learning magic would be a great way to pick up women, and boy was he wrong," joked Blagg. 
The storytelling and subtle humor like propelled the show to be more than that of a typical magic show. In addition, his great-grandfather gave him one more piece of advice. 
"His final piece of advice to me was to always leave your audience with your very best trick," said Blagg. 
Blagg then performed what I can confidently say was his best trick. He proceeded to get in a box and got covered with a blanket. He was then raised into the air by his assistants. However, when the box was finally in the air, Blagg was no longer in the box. His assistants then revealed an empty box, and Blagg was all the way over on the other side of the stage. 
Overall, Blagg put on a complete show from start to finish. Blagg incorporated audience members, contained a good use of lights and excellent music choice. Whitewater surely enjoyed The Magic of Bill Blagg.