Important message from Student Body President Johanna Wentworth regarding COVID-19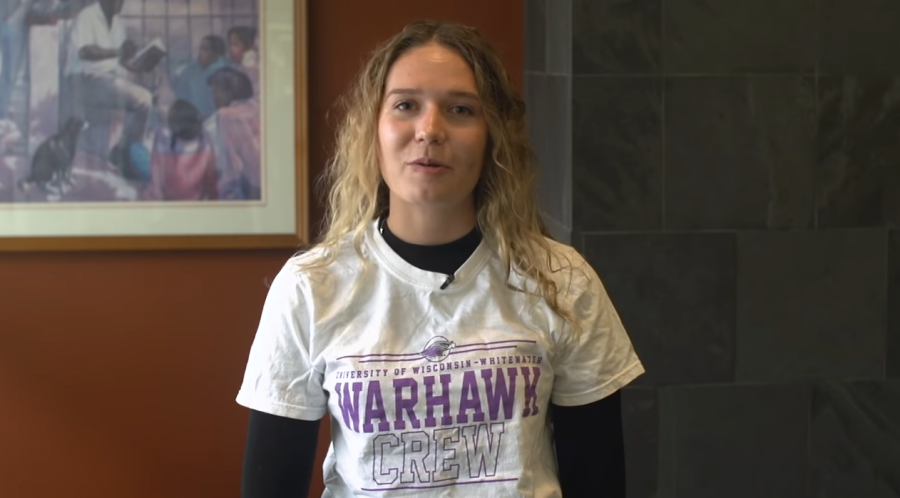 Fellow Warhawks,
     This school year is not like anything we've experienced before. There is no "college experience" during a pandemic. If there is, it is against safety practices set in place for other's wellness. If there is, it is from choices that put fun before other's lives and wellbeing.
     As the Chancellor stated, our COVID-19 numbers are rising at an alarming rate. As these cases rise, our chances for a full, in-person semester are rapidly breaking apart. Staying distanced and wearing a mask are not only the things that we must do to protect ourselves from the virus, but they are also something we must do to protect our chances of staying at this campus. This university is my home, just like many of you, and no one wants to have to leave it.
     For many of you, the prospect of returning home is not that bad. But, this is simply not the case for all students. For some, Whitewater is their only home. A place with reliable internet, a sense of belonging, a safe place. It is the only place that they feel will give them the resources they need to succeed in the rest of their lives. Returning home is not an option for some students. 
     Over the summer many students told me that they would do almost anything to have in person classes and be back on campus. That "anything" is to follow the Warhawk Social Covenant. This is why it is so disheartening to see actions that are opposite to these guidelines. How bad do you want to stay in Whitewater? Mask up and remain six feet apart, or you will have to return home.
     Starting now, wear your facial covering everywhere outside of your home. Starting now, turn down events that don't allow for social distancing. Starting now, fill out the COVID-19 reporting form when places and people don't follow guidelines. Call out behaviors that are not a part of the Warhawk Way as soon as you see them. These are no longer an option to ignore, our actions are absolutely necessary.
     The world is watching. Other UW universities are watching, expecting us to fail and go remote. Prove those in the community, who believe we will fail, wrong. As UW System President Tommy Thompson said last week, Warhawks have a tradition of excellence, this year should not be the exception. Prove those who think it will be wrong.
     Sincerely,
     Johanna D. Wentworth
     Student Body President